Harvest Brodiaea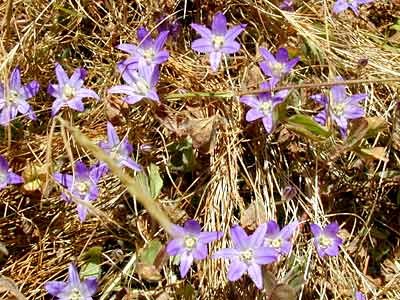 Origin Of Genus Name: Brodiaea is named after James J. Brodie, a Scottish botanist.
Presidio Locations: Found in coastal prairie and serpentine grasslands.
Range In State: Throughout California.
Description: This native perennial has mounds of grass-like leaves, 4-16 inches in height, that dry out before the flower appears. Bell shaped flowers vary in intensity of violet-pink and are attached to a single stem in groups up to ten. Blooms May to August..
Native Californian Uses: The Yurok ate the bulbs as a vegetable by baking them in sand with a fire built over them.
Last updated: February 28, 2015