Greater Periwinkle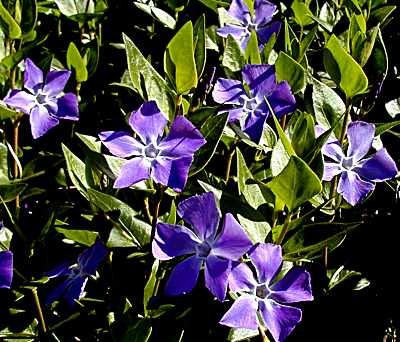 Origin Of Genus Name: Vinca is a Latin word meaning "to bind or conquer."
Presidio Locations: Found in ornamental planted and disturbed areas.
Range In State: Inner coastal California.
Description: This exotic, vining perennial is native to Europe and North Africa and has solitary, violet-blue flowers with 5 petals. Waxy leaves are oval with pointed tips and arranged in opposite pairs on arching stems that root at the tips and exude a milky latex when cut open. In moist and shady areas Greater Periwinkle creates a dense carpet that excludes virtually all other plant species. Blooms spring and early summer.
Or check out:
Last updated: February 28, 2015