Fumitory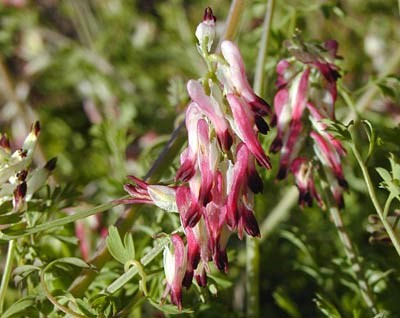 Origin Of Genus Name:
Fumaria
is from the Latin
'fumus
,' meaning "smoky," from the odor of the fresh roots.
Presidio Locations: Found in dune scrub and oak woodland.
Range In State: Central and southern coastal California.
Description: This exotic annual species of the Poppy Family has climbing flower stalks with approximately 20 white or pink-flushed flowers and small leaves divided into narrow segments. Blooms April to August.
Or check out:
Last updated: February 28, 2015