French Broom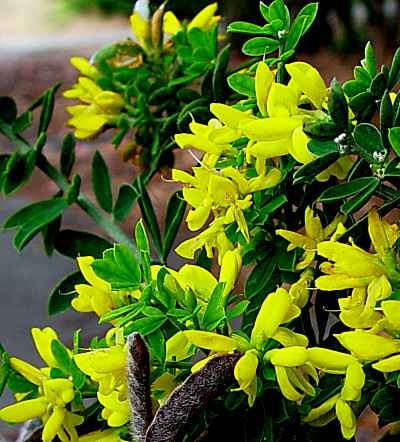 Origin Of Genus Name: Genista is from the Latin words planta genista, from which English Plantagenet monarchs took their name.
Presidio Locations: Found in disturbed areas.
Range In State: Throughout coastal California.
Description: This exotic perennial shrub from the Mediterranean region has clusters of 4 to 10 yellow flowers at the end of green stems. The leaves contain 3 leaflets and the hairy seed pods resemble those of other members of the Pea Family. French Broom can reach up to 10 feet in height and is highly aggressive, having the ability to thrive in both disturbed and undisturbed areas.
Or check out:
Last updated: February 28, 2015