Footsteps-Of -Spring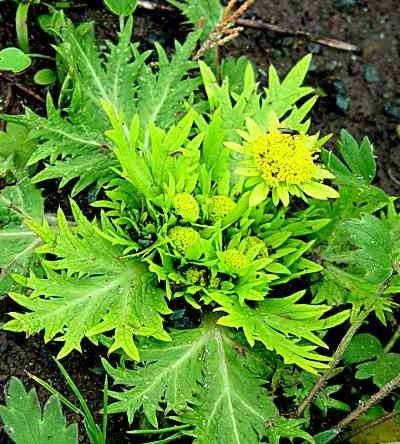 Origin Of Genus Name: Sanicula is Latin meaning "to heal."
Presidio Locations: Found in serpentine grasslands and on serpentine coastal bluffs.
Range In State: Northern and central California coast.
Description: This native perennial of the Carrot Family has tiny, yellow, button-like flowers with five petals in umbrella-shaped groupings on short stems with yellow-green, spiny, maple-like leaves in flat rosettes. Blooms February to April.
California Native Uses: The tuberous roots were eaten raw by the Kashaya and the Pomo.
Last updated: February 28, 2015