Dune Tansy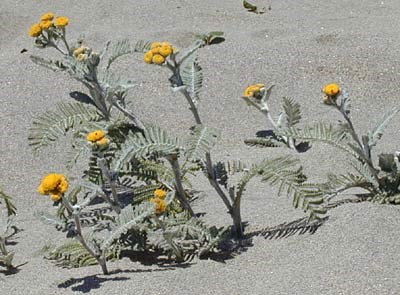 Origin Of Genus Name: Tanacetum is Latin for "immorality."
Presidio Locations: Found on active coastal dunes.
Range In State: California coast.
Description: This native, perennial species has small yellow flowers forming flat-topped clusters and thick, feather-like leaves. Each leaflet has small side branches. The Dune Tansy --also known as Camphor Tansy-- is aromatic and can grow 4-16 inches high. Blooms June to August.
Last updated: February 28, 2015