Dune Knotweed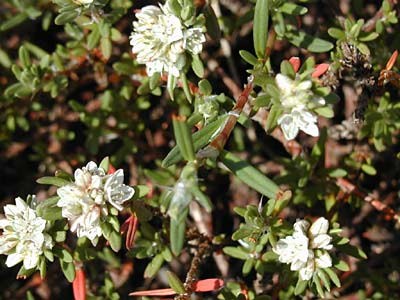 Origin Of Genus Name: Polygonum is Greek for "many knees."
Presidio Locations: Found on coastal dunes and dune scrub.
Range In State: Central to northern California coast. The Presidio is the type locality for this species.
Description: This native, low growing shrub has white or pink flowers and branches tipped with rounded, needle-like leaves. Blooms June to August.
Last updated: February 28, 2015