Coastal Onion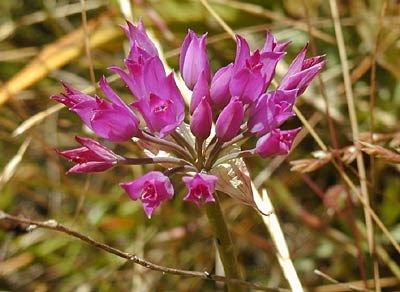 Origin Of Genus Name: Allium is Latin for "garlic."
Presidio Locations: Serpentine bluffs and serpentine grasslands.
Range In State: Northern California to Northern central coast.
Description: This native perennial species has long cylindrical leaves and re-sprouts from an underground bulb each year. Deep red-purple flowers are clustered in groups of 5-30. Blooms April to June.
Native Californian Uses: The greens and bulbs were eaten raw or cooked by the Pomo and the Kashaya.
Last updated: February 28, 2015