Coast Dandelion
(Agoseris apargioides var. apargioides)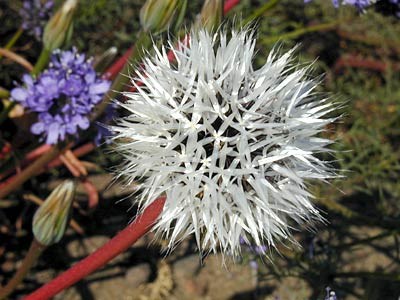 Presidio Locations: Found throughout the Presidio inland and particularly on the coastal dunes.
Range In State: California coast. The Presidio is the type locality for this species.
Description: This native perennial species has yellow flowers resembling the non-native weed. The flower petals are considered to be individual flowers and will form individual seeds, however, the seedhead of the Coast Dandelion is a very dense sphere as opposed to the non-native's more feathery, open head. The leaves are smooth to softly hairy. It can grow to 4 to 18 inches high. Blooms May to August.
California Native Uses: Young greens were eaten in the early spring to purify the blood. Roots were used as tea for heartburn.
Last updated: February 28, 2015