Coast Cryptantha or Popcorn Flower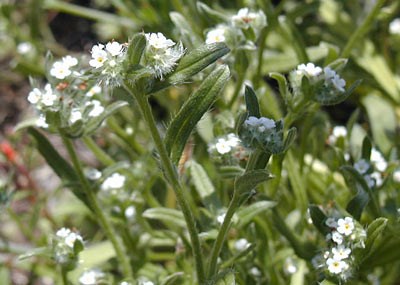 Origin Of Genus Name: From the Greek cryptos, "hidden," and anthos, "flower," and thus meaning "hidden flower," a reference to the first known species which had small inconspicuous flowers which self-fertilized without opening.

Presidio Locations: Found on coastal dunes and dune scrub.
Range In State: Coastal California.
Description: This native annual has clusters of tiny white flowers with 5 petals and bristly hairs. The blade-like leaves are on stems reaching is up to 2 feet in height. Blooms April to June.
Last updated: February 28, 2015