California Toad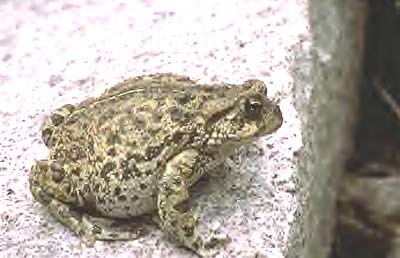 Natural History: The California Toad reproduces in standing water. It is generally nocturnal except in the spring when it is also active during the day. The males of the species tend to become territorial during the breeding season between January and July. Its level of activity is highly dictated by temperature.
General Distribution: This species can be found in ponds, streams, springs, and marshes.
Frequency: This animal is uncommon within the Presidio.
Identifying Characteristics: This toad is characterized by a dusky, gray or greenish color with dark blotchy warts and a white dorsal stripe.
Last updated: February 28, 2015