California Slender Salamander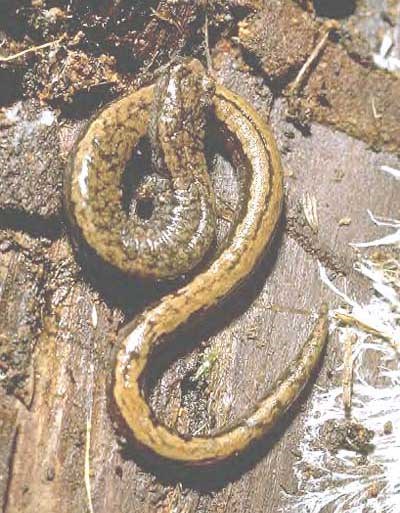 Natural History: This amphibian is active in wet areas primarily at night. It prefers moist substrate with surface objects for cover. Its eggs, which hatch in the spring, are deposited underground or in moist substrate.
General Distribution: This salamander can be found in all woodland habitats and coastal scrub.
Frequency: This animal is common within the Presidio.
Identifying Characteristics: Identifying characteristics of this animal are its slender body with very short limbs. It has four toes on each foot. It also has a narrow head and body with dark network (speckled) on its belly. Its color is variable.
Last updated: February 28, 2015