(Lasthenia californica)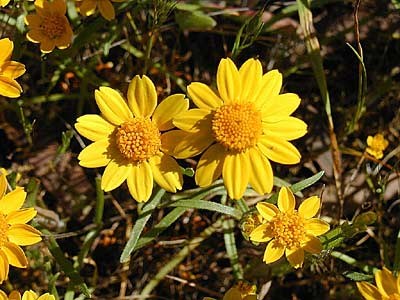 Origin Of Genus Name: Lasthenia is Greek for a female pupil of Plato.
Presidio Locations: Found in serpentine grassland and coastal prairie.
Range In State: Throughout California.
Description: This annual native species of the Sunflower Family has yellow, daisy-like flowers with reddish stems and narrow leaves 2.5 inches long which are stiffly hairy at their base. Blooms March to May.
Native Californian Uses: Cahuilla used the parched seeds, grinding them into flour to make pinole, a ground meal.
Last updated: February 28, 2015