California Buttercup (Ranunculus californicus)
(Ranunculus californicus)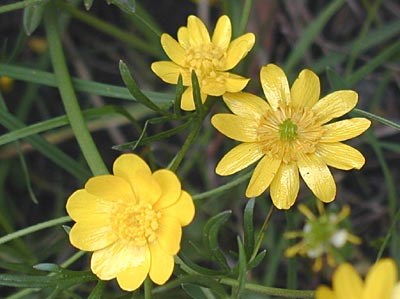 Origin Of Genus Name: Ranunculus is Latin for "little frog" from its preference for wet habitats.
Presidio Locations: Found on serpentine bluffs and grasslands in wet areas.
Range In State: Throughout California.
Description: This native, perennial species has waxy yellow flowers and leaves that are wedge shaped, toothed to deeply cut and hairy. Blooms March to August.
Native Californian Uses: The Miwok dried, stored, parched, and pulverized seeds, using them for food.
Last updated: February 28, 2015