Blue Toadflax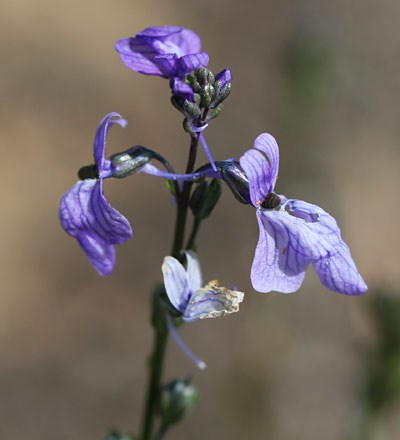 Origin Of Genus Name: Linaria is Latin for 'flax.'
Presidio locations: Found in coastal dune scrub.
Range in state: Northern and central coastal California and Sierra Nevada foothills.
Description: This native annual species has tiny violet-blue flowers resembling other members of the Snapdragon Family. Wispy stalks with smooth, slender leaves can be 6-24 inches in height.
Blooms March to June.
Last updated: February 28, 2015