Spanish Artillery: San Martin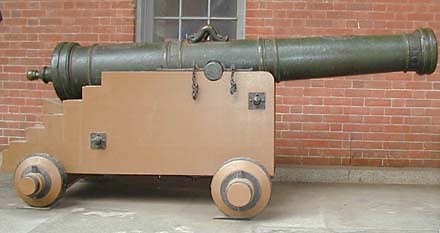 Cast in Lima, Peru in 1684, the San Martin bears the coat of arms of Don Meleher de Navarra y Rocafal, 26th Viceroy of Peru. After years of neglect, this 12-pound brass cannon was recovered from the Presidio shore on July 12, 1846, by Captain John B. Montgomery.
The San Martin is located at Fort Point.
Last updated: February 28, 2015