Spanish Artillery: San Domingo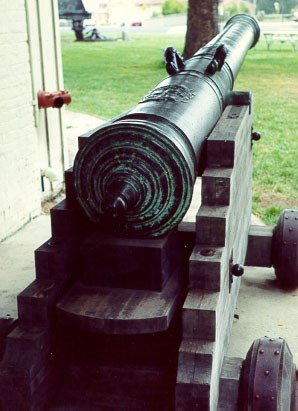 Cast in 1628 in Lima, Peru, the San Domingo bears the coat of arms of Don Diego Fernandez de Cordoba, 17th Viceroy of Peru. Though spiked (rendered inoperable) by Fremont's men during the Bear Flag Revolt, the San Domingo was later re-vented.
The San Domingo is located outside of Building 2.
Last updated: February 28, 2015