Pershing Square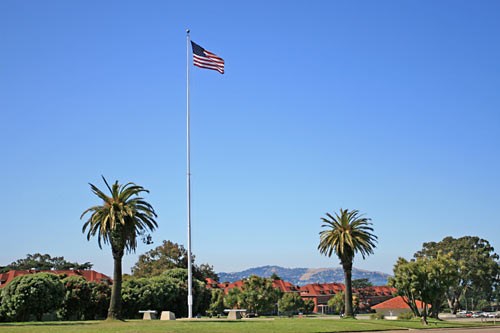 In the early years of the twentieth century, General John "Black Jack" Pershing was commander of the Presidio. While pursuing Mexican revolutionary Francisco "Pancho" Villa in 1915, a tragic fire at the Pershing home claimed the lives of his wife and three daughters. The flagpole in the center of Pershing square marks the site of the house.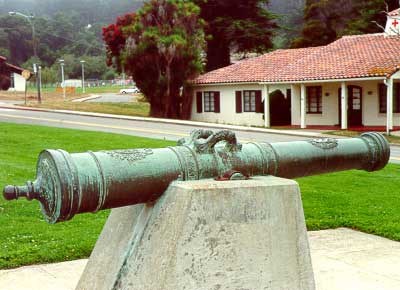 The two bronze cannon at this site were originally mounted at Castillo de San Joaquin, a Spanish fort built to guard the Golden Gate. Forged in Peru in the 1600's, they are among six Spanish cannons at the Presidio and some of the oldest pieces of artillery in North America.
Just to the east of Pershing Square lies the site of the original Spanish Presidio, built in 1776 on this windswept slope. A boulder by the sidewalk approximates the northwest corner of the original Presidio, which formed a square about 300 feet (100 m) on each side.
Last updated: February 28, 2015