Fort Scott: Battery Marcus Miller (1897-1920)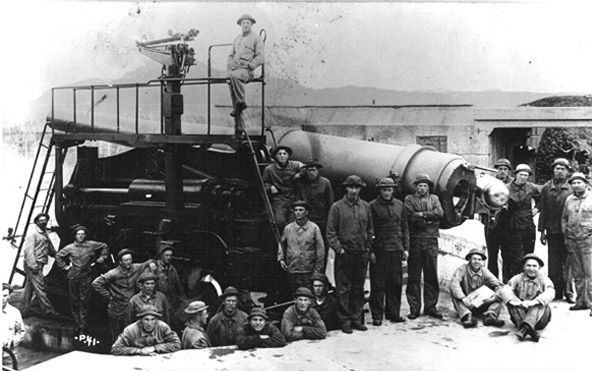 General Information
Construction of Battery Marcus Miller--the first in the Endicott-era Harbor Defense of San Francisco--began in 1891. To accommodate the new battery, ten platforms for 15-inch Rodman cannons were removed from Battery West. Construction of the battery was put on hold pending determination of which type of "disappearing carriage" the government would adopt; consequentially, the battery was not armed until 1897, when three 10-inch guns were mounted. Designed to protect the San Francisco Bay from seaward attack, they had a range of seven miles.
At the outbreak of the Spanish-American War in 1898, Battery "E", Third Artillery was assigned to the battery. For several years, the fortification was managed as part of Battery Cranston and was sometimes called "Battery Cranston 2." However, such terminology was deemed unsatisfactory and the three emplacements were redesignated Battery Marcus Miller in 1907. The guns were removed in 1920.
Origin of Name
Battery Marcus Miller was named in honor of Brigadier General Marcus Miller of the U.S. Artillery. A West Point graduate and veteran of the Civil War, the Modoc War, and the Nez Perce War, General Miller was the commanding officer of the Presidio of San Francisco in 1898.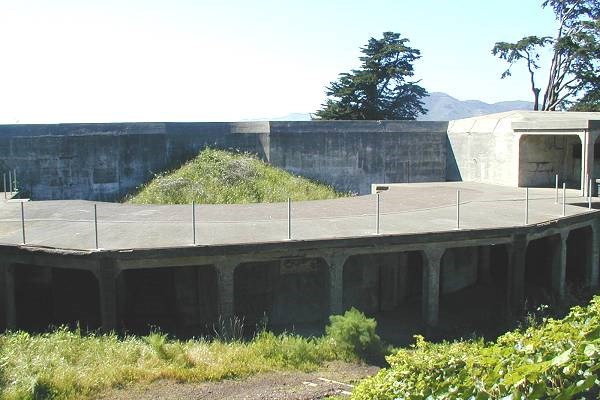 Access and Current Condition
The battery is located on the coastal bluffs adjacent to the Golden Gate toll plaza. It can be reached via Lincoln Boulevard to Merchant Road. Parking is available along Merchant road in the gravel parking area. The Coastal Trail runs adjacent to the gun battery. Access to the interior magazines is not allowed.
Encroaching vegetation was recently removed from around the battery and preservation work to stabilize it is in progress.
Last updated: February 28, 2015