Fort Scott: Battery Crosby (1900-1943)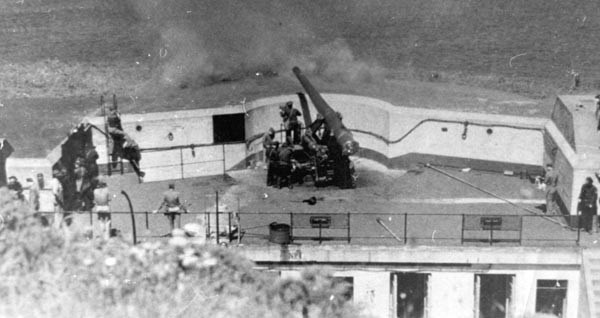 General Information
Built to protect underwater minefields laid outside the Golden Gate, this Endicott-era battery was completed and armed in 1900. Armed with two 6-inch guns mounted on disappearing carriages, Battery Crosby's artillery had a range of eight miles and could fire at the rate of two rounds per minute. During World War II, these guns were assigned to the "Mine Groupment" designed to concentrate fire on the harbor entrance and minefields. Throughout this period, Battery Crosby was manned by the Sixth Coast Artillery Regiment, Battery "B". In 1943, the War Department officially closed the battery and its guns were scrapped.
Origin of Name
Battery Crosby was named in honor of Lieutenant Franklin B. Crosby, Fourth Artillery, who was killed in the Civil War battle at Chancellorsville, Virginia in May 1863.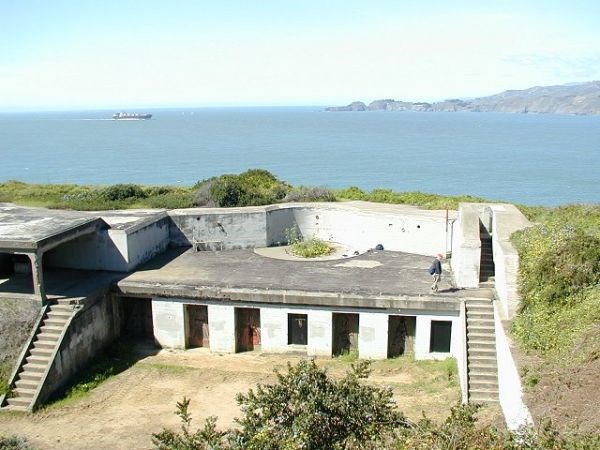 Access and Current Condition
Battery Crosby is located on the coastal bluffs just north of Baker Beach. It can be reached via a foot trail extending several hundred yards west from the Coastal Trail and Lincoln Boulevard. Parking along Lincoln is limited. The interior magazines are not open to the public.
Encroaching vegetation was recently removed from around the battery and preservation work to stabilize the battery's condition is ongoing.
Last updated: February 28, 2015