Fort Scott: Battery Boutelle (1900-1917)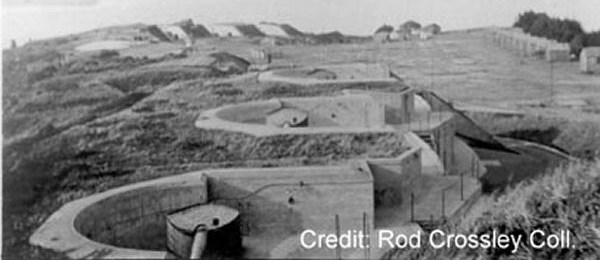 General Information
This Endicott-era battery was completed and armed in 1900 with three 5-inch rapid fire guns mounted on balanced pillar mounts, which were designed to defend against mine sweepers and fast torpedo boats. These guns had a range of seven miles and could be fired at the rate of up to thirty rounds per minute. Like most light artillery, these guns were loaded with ammunition cases similar to the cartridges used in infantry rifles. The weight of one cartridge was nearly sixty pounds.
The three guns were dismounted in 1917 for service as field artillery during World War I. In the original plans, this battery was to have four emplacements--but the No.1 gun pit, on the right, was never built. The battery was constructed on the former site of Battery West and incorporated three of the old battery's magazines for storage of non-explosive articles and to shelter the gun crews.
Origin of Name
Battery Boutelle was named in honor of Lieutenant Henry M. Boutelle, who was killed in action near Aliago, Philippine Islands in 1899.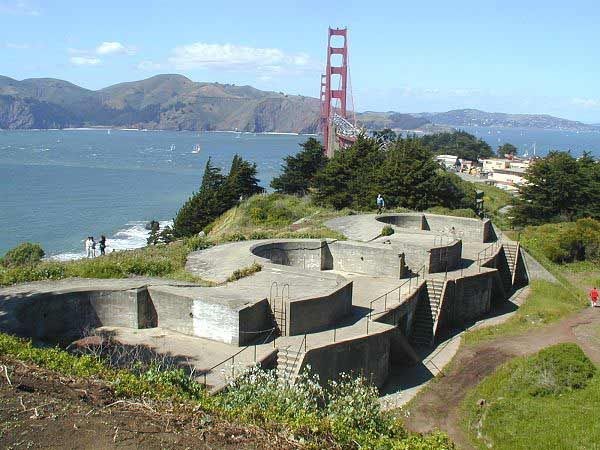 Access and Current Condition
Battery Boutelle is located on the coastal bluffs near the Golden Gate toll plaza. It can be reached via Lincoln Boulevard to Merchant Street; the Coastal Trail runs adjacent to the gun battery. Parking is available along Merchant Road in a graveled parking area. Access to the interior magazines is not allowed.
Encroaching vegetation was recently removed from around the battery and preservation work to stabilize the battery's condition was carried out. Safety railings have been installed.
Last updated: February 28, 2015