Fort Scott: Battery Blaney (1900-1920)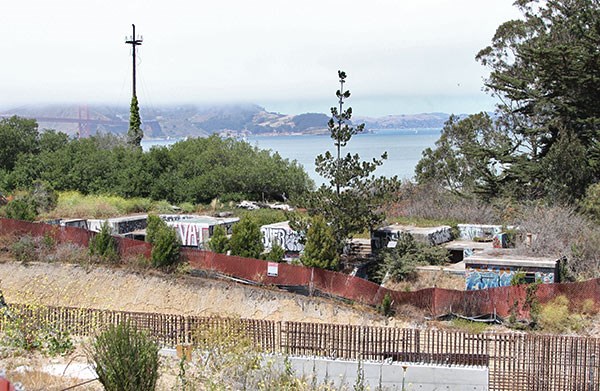 General Information
This Endicott-era battery was built to protect the inner harbor and completed and armed in 1900 with four 3-inch, 15-pounder rapid-fire guns on balanced pillar mounts. These guns had a range of 5 miles and could fire at the rate of twenty to thirty rounds per minute for short periods. After the early abandonment of this battery—when the submarine mines were moved to outside the Golden Gate—its magazines were used for storage and the Fort Scott boundary was redrawn to place the battery within the Presidio of San Francisco.
Origin of Name
Battery Blaney was named in honor of Lieutenant Daniel Blaney, Third Artillery, who was killed by the British at Fort Oswego, New York, in 1814.
Access and Current Condition
Battery Blaney is located near the San Francisco National Cemetery and the cavalry stables. The battery is currently not accessible during construction of the adjacent Presidio Parkway.
Last updated: February 28, 2015