Crissy Field (page 2/2)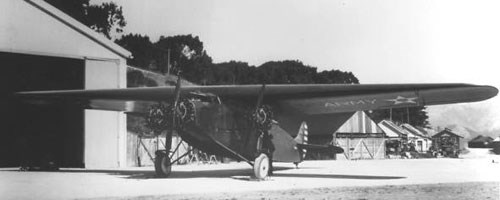 During the 1920's, Crissy Field's place in aviation history was secured through a series of record-breaking long-distance flights. In 1924, the first successful Dawn-to-Dusk transcontinental flight ended at Crissy Field. Later that year, the army's Round-the-World Race stopped at Crissy Field, with Lieutenant Lowell H. Smith of Crissy Field leading the flyers upon their return. In 1925, two navy seaplanes took off from Crissy Field in the first attempt to fly from the continental United States to Hawaii. Expected to last twenty-six hours, the trip took twelve days and was only partially completed by one plane, whose crew had to be rescued at sea. Two years later, army lieutenants Lester J. Maitland and Albert F. Hegenberger readied their three-engine Fokker Bird of Paradise at Crissy Field and flew non-stop to the islands.
Though initially perceived as an ideal location for a coastal airfield, Crissy Field was not without flaws. Wind and fog often contributed to poor flying conditions and the construction of the Golden Gate Bridge in 1937 made flights around the bay even more difficult. Moreover, Crissy Field's proximity to the water made it a potentially easy target for enemy ships. In 1936, shortly after the activation of Hamilton Field in Marin County, Crissy Field closed as a first-line air base.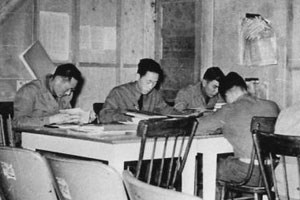 After the air corps left Crissy Field, the administration building was occupied by the headquarters of the 30th U.S. Infantry Regiment and the landing field was routinely used as an assembly area for troop mobilization. During World War II, temporary wooden barracks were erected at both ends of the airfield and the former air mail hangar became barracks and classrooms for the army's top-secret Military Intelligence Service Language School. Here, second-generation Japanese Americans—called Nisei soldiers—were trained as battlefield interpreters.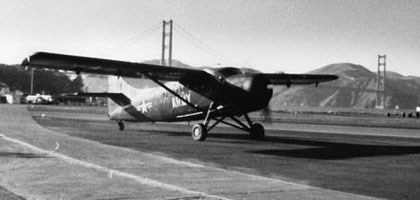 In the years after World War II, the Sixth Army Flight Detachment operated light airplanes and helicopters from the paved runway that replaced the grass landing strip on Crissy Field. By this time, Crissy Field traffic consisted primarily of liaison flights and MedEvac flights bringing wounded Vietnam soldiers from Travis Air Force Base to
Letterman Hospital
. In 1974, Crissy Field was finally closed to fixed-wing aircraft, although helicopter operations continued for several years.
Last updated: November 16, 2015