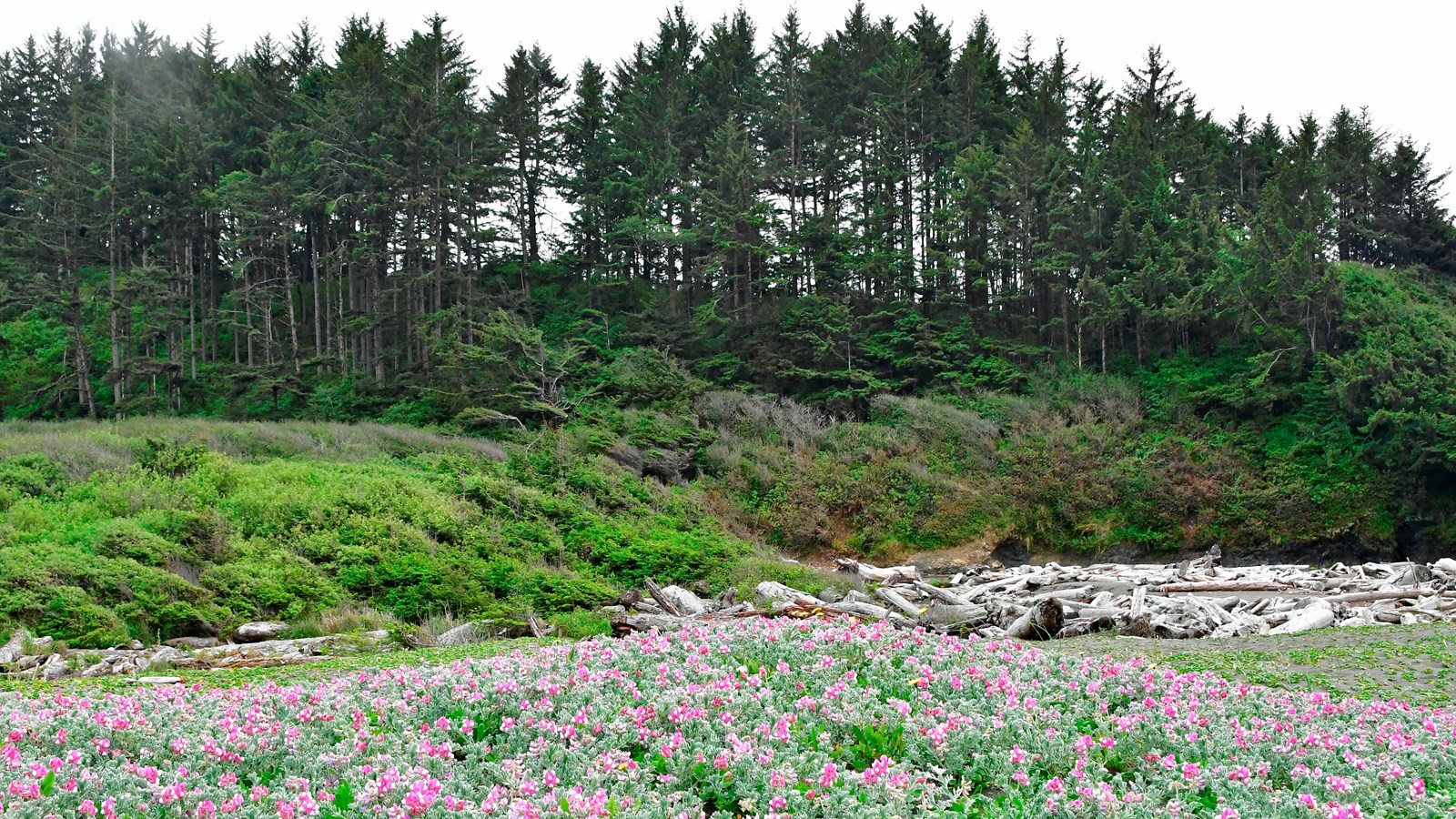 Location:
Halfway between Crescent City and Klamath, CA
Significance:
Easy coastal trail with quick access from HWY 101.
Designation:
National Park
Historical/Interpretive Information/Exhibits, Information Kiosk/Bulletin Board, Parking - Auto, Parking - Bus/RV, Scenic View/Photo Spot, Trailhead
Take a break from driving HWY 101, and take a short walk along the coast and see crashing waves, piles of driftwood, and gaze across the parks' protected marine areas. Keep you eyes peeled for offshore wildlife. 
This trail is located at the west end of 
Lagoon Creek
 day use area. Signs on HWY101 will identify the turn off to the Lagoon Creek, The first half mile of the trail is part of the California Coastal Trail, which then continues south about four miles to the
Klamath River Overlook.
However, the Yurok Loop Trail itself is only a mile long. There are no redwoods to be seen on this trail, but it offers views north to False Klamath Cove and to the west are offshore sea stacks covered with millions of shore birds. You will eventually walk through Douglas-fir and sitka spruce woods, past wildflowers, and assorted coastal habitats.
Safety Tips
We recommend you purchase and use a good map and trail guide for your adventures in Redwood National and State Parks. Don't rely on online maps when you are here.

To protect the habitats, leave no trace also means staying on the developed trail. Please don't go off-trail and make any new trails. These forests grow by the inch, and will die by your foot.

To protect the wildlife (and you and other visitors), pets are not allowed on park trails.

Cell coverage is very limited and cannot be relied on in an emergency. Have a plan for checking in and checking out with a friend when you are here.
Last updated: July 19, 2022