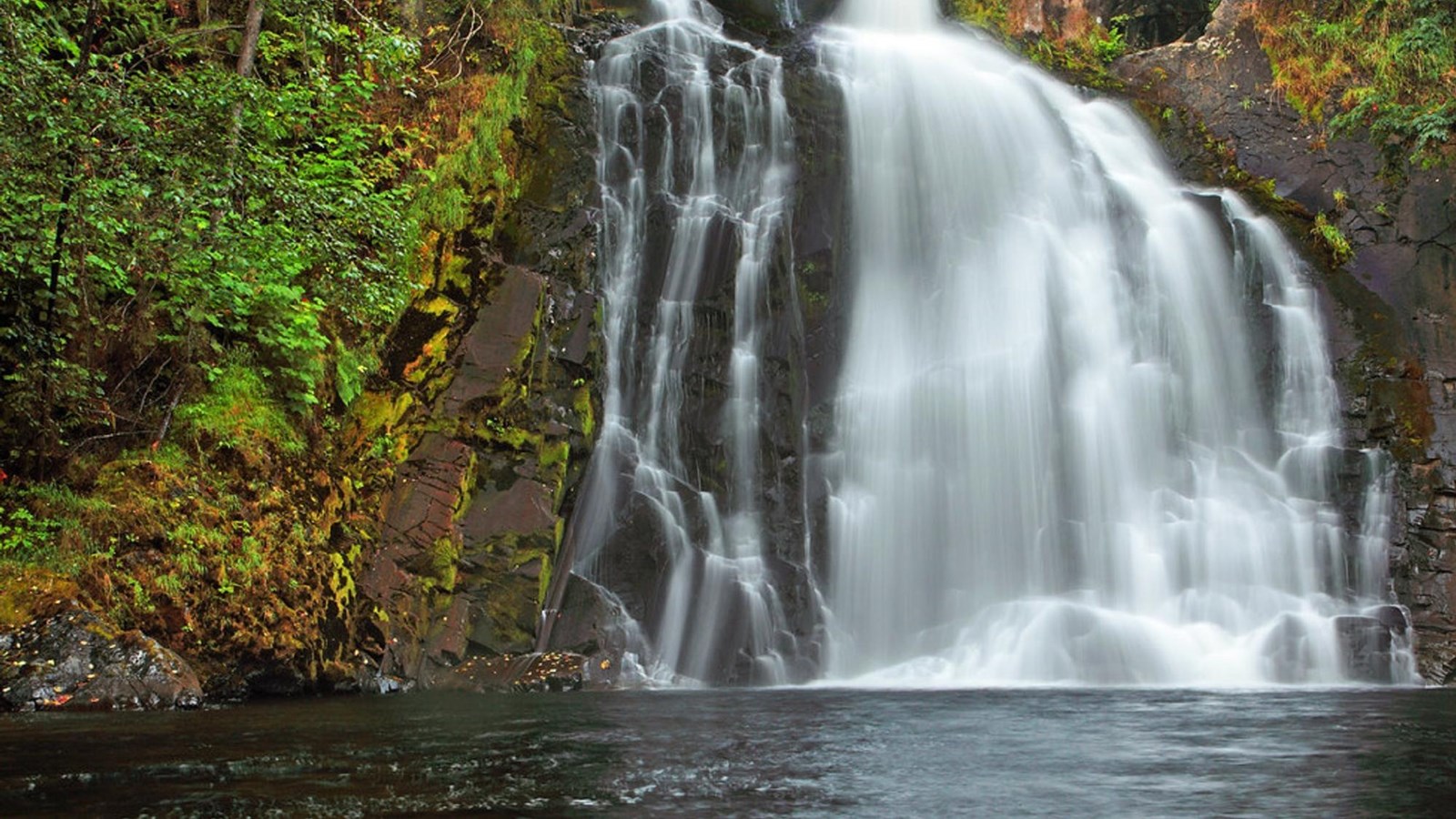 Location:
Near the city of Astoria, OR
Parking - Auto, Scenic View/Photo Spot, Trailhead
Lewis and Clark NHT Visitor Centers and Museums
Visitor Centers and Museums along the Lewis and Clark National Historic Trail
The Youngs River was originally discovered by Lieutenant William Broughton of the Vancouver Expedition in 1792, who named it in honor of Admiral Sir George Young of the Royal Navy. It would be another fourteen years before the spectacular Youngs River Falls would be discovered by Sergeant Patrick Gass, a member of Lewis and Clark's Corps of Discovery. On March 1, 1806, Gass noted the discovery in his journal, saying:
"We had a cloudy wet morning. I set out with 8 men and 4 hunters to bring the meat of the elk that had been killed, which was at a greater distance from the fort than any we had yet brought in. There is a large river that flows into the southeast part of Hayley's Bay; upon which, about 20 miles from its mouth, our hunters discovered falls, which had about 60 feet of a perpendicular pitch."
Located just ten miles south of the city of Astoria, Oregon, Youngs River Falls is a popular summer recreation spot for swimming. Here, the warm waters of the Youngs River tumble over a rocky 54-foot drop to a pool below, the deepest point of which is between five to seven feet and surrounded by dense forest. From the parking lot, a short 0.25-mile trail leads downhill from the parking lot to the base of the waterfall. The waterfall can also be seen from the parking lot.
Admission to the site is free and is open year-round for day-use only. Dogs are welcome but must be kept on a leash. Climbing and cliff jumping are not permitted. For more information, visit https://oregondiscovery.com/youngs-river-falls.
Last updated: November 1, 2021