Place
Yellowstone River Confluence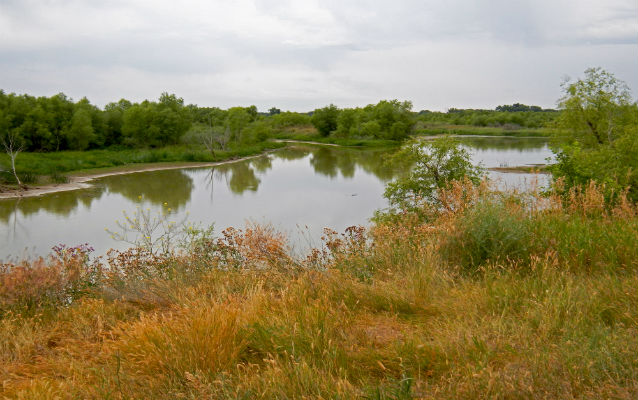 Location:
Located about 22 miles southwest of Williston, ND (off Highways 1804 and 58)
Yellowstone River Confluence is a
High Potential Historic Site
on the
Lewis and Clark National Historic Trail.
On April 25, 1805, Lewis, "accompanyed by four men", proceeded overland in advance of Clark and the main group in order to explore the area surrounding the confluence of the Yellowstone River, which he knew to be close. After a hike of several miles, Lewis "ascended the hills from whence I had a most pleasing view of the country, perticularly of the wide and fertile vallies formed by the missouri and the yellowstone rivers, which occasionally unmasked by the wood on their borders disclose their meanderings for many miles in their passage through these delightfull tracts of country." The five men camped on the Yellowstone riverbank overnight. The following day Lewis "dispatched Joseph Fields up the yellowstone river with orders to examine it as far as he could conveniently and return the same evening; two others were directed to bring in the meat we had killed last evening, while I proceeded down the river with one man in order to take a view of the confluence of this great river with the Missouri". By noon the main group arrived by river, and Lewis and Clark took measurements at the confluence. 
Public visitation is facilitated by the
Missouri-Yellowstone Confluence Interpretive Center
, a museum that is operated by the
State Historical Society of North Dakota
. The museum, which first opened in 2003, offers expansive views of the confluence and features exhibits about the Corps of Discovery.
Learn more at
Discovering Lewis and Clark.
Last updated: January 19, 2023