Place
Yellowstone Gateway Museum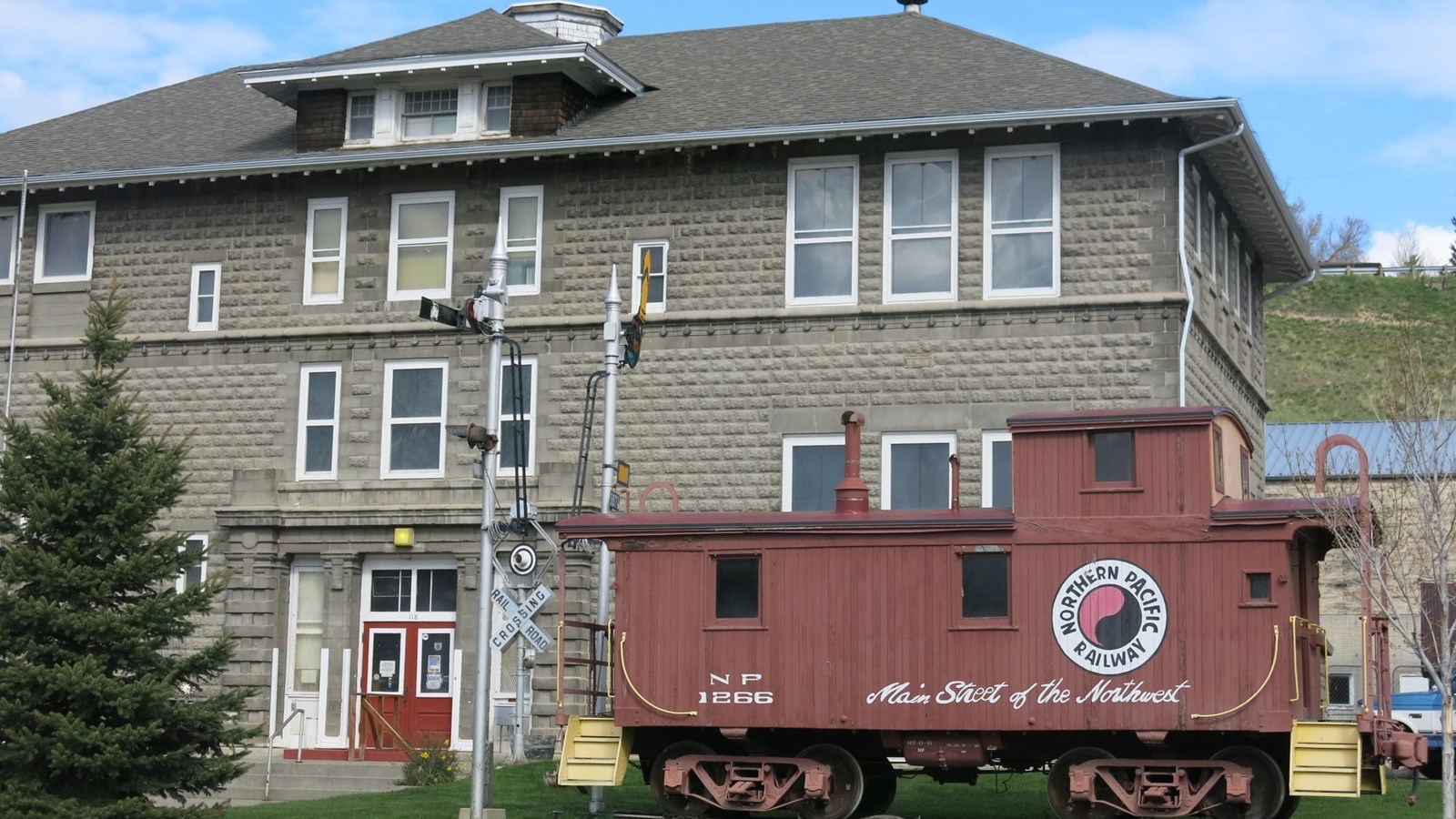 Entrance Passes For Sale, Gifts/Souvenirs/Books, Historical/Interpretive Information/Exhibits, Information - Ranger/Staff Member Present, Tactile Exhibit
Lewis and Clark NHT Visitor Centers and Museums
Visitor Centers and Museums along the Lewis and Clark National Historic Trail
The lush landscape and abundant wildlife have drawn people to the Livingston, Montana area for over 11,000 years. When Meriwether Lewis and William Clark camped here in July 1805, they too were impressed by the fair waters of the Yellowstone River, marveling at the natural beauty surrounding them as they discussed their plans for the next leg of their journey. It was eventually decided that the men would temporarily go separate ways, with Lewis following the Missouri River and Clark following the Yellowstone River. They would reunite at the location where the two bodies of water met up. 
Today, the Yellowstone Gateway Museum commemorates not only the Lewis & Clark Expedition, but also the local history, wildlife, and geology. It was founded in 1977 by collaboration between Park County and a group of citizens. Together, they purchased the North Side School, itself a historic landmark built in 1906, to house the museum.  
The museum houses an enormous collection of artifacts, some of which are more than 12,000 years old! Permanent exhibits explore the relationship between regional history and the rise of Yellowstone, America's first national park established on March 1, 1872. The expedition room details the geology of the region and includes an interactive station where visitors can dress up in the traditional garb of the Corps of Discovery. Kids will enjoy using the explorer's journal to document their visit through the indoor exhibits and outdoor experiences, including a one-room schoolhouse, realistic blacksmith shop, and a train caboose.  
For more information and operating hours, call the museum at (406) 222-4184 or visit https://yellowstonegatewaymuseum.org/. 
Last updated: May 18, 2021