Place
Yellow Mounds Overlook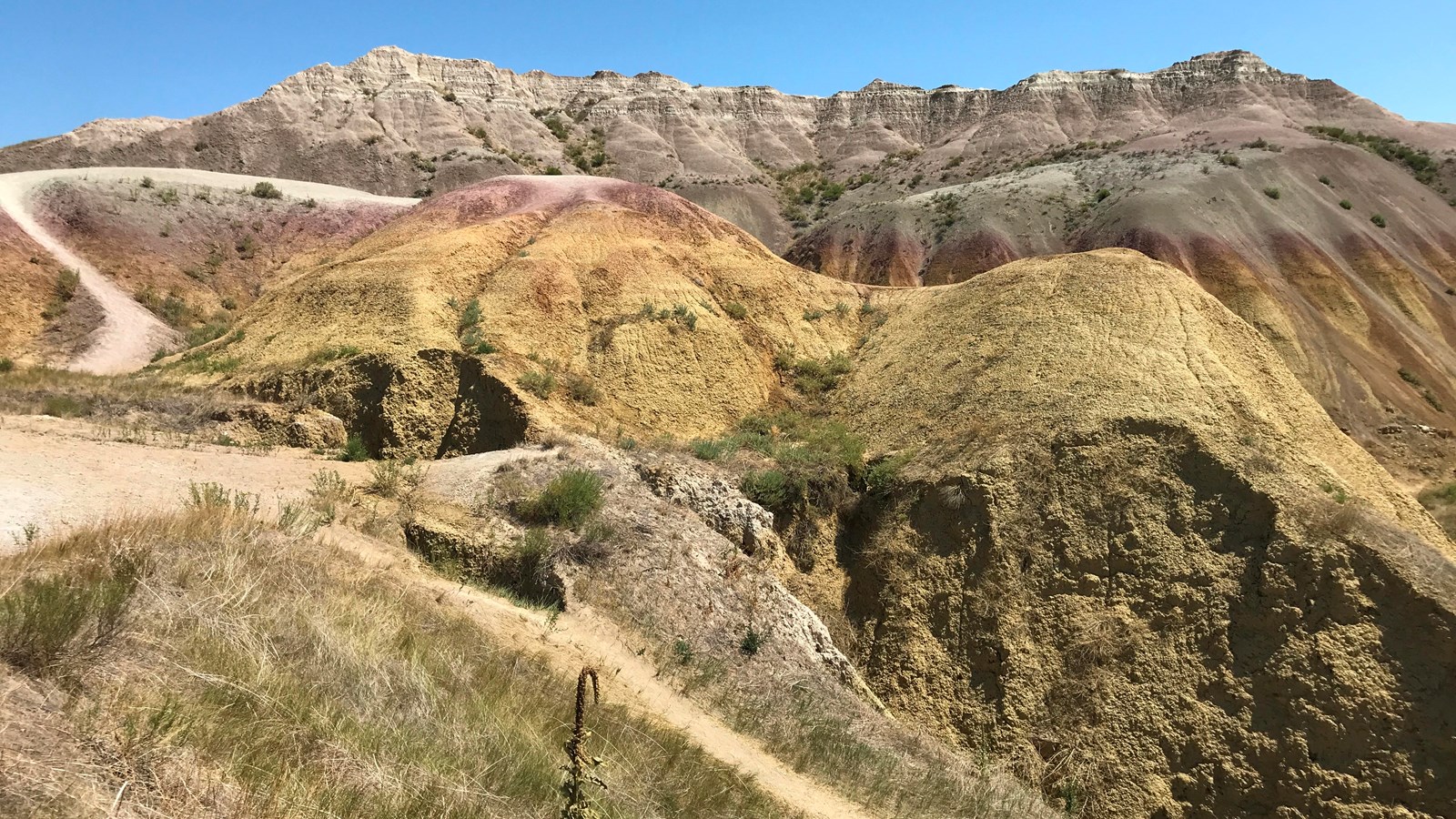 Significance:
Yellow Mounds Overlook is a great place to get a look at older Badlands geology in the form of brightly colored rock layers.
Accessible Sites, Parking - Auto, Scenic View/Photo Spot
This overlook is placed within the most colorful portion of Badlands geology. Yellow, purple, gray, and striped reddish beds display the sequence of Yellow Mounds, the Interior Paleosol, Chadron, and Brule formations respectively, from bottom to top.
Last updated: August 12, 2020