Place
Yankee Horse Ridge Overlook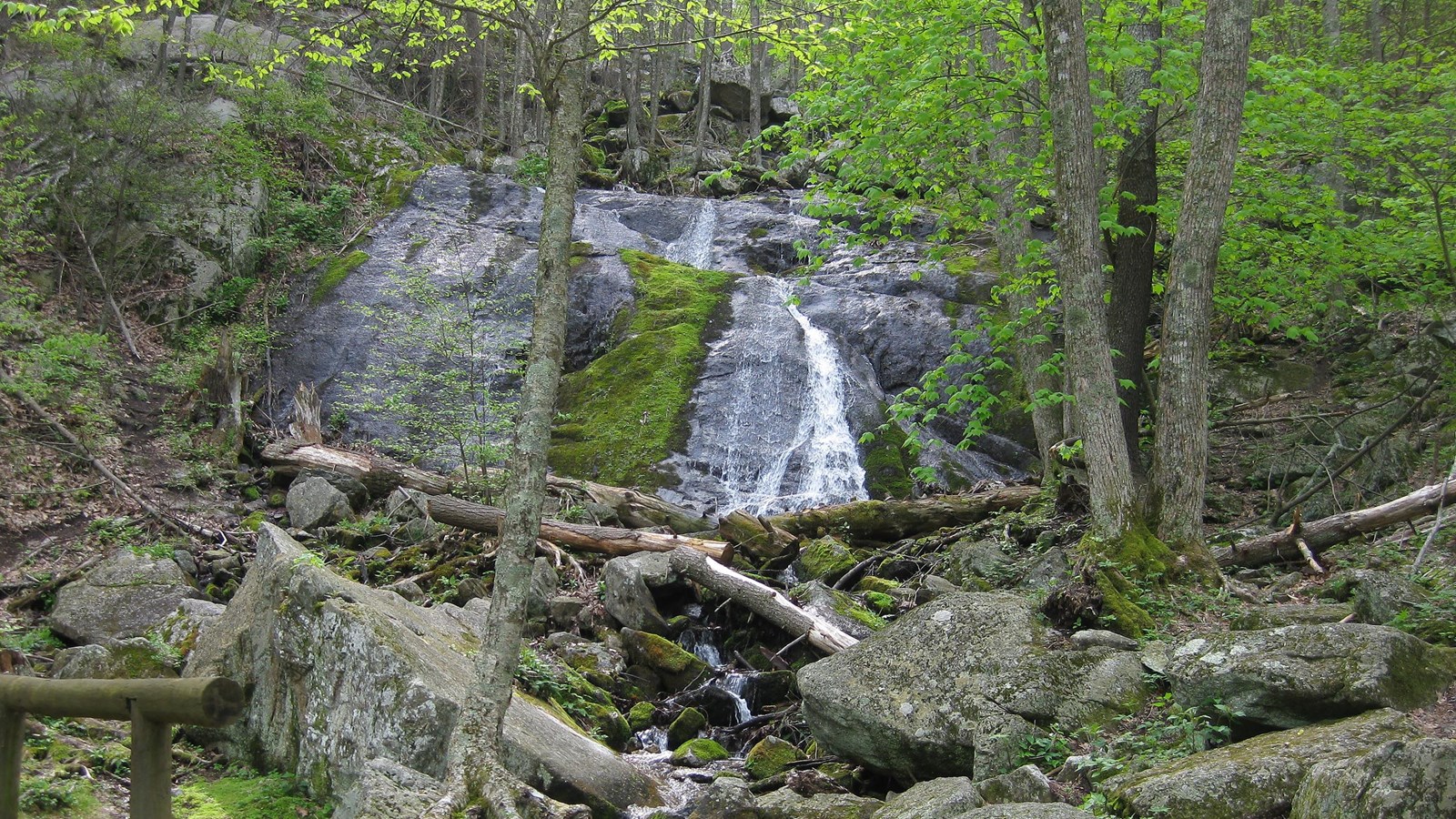 Significance:
The restored section of the old Irish Creek Railroad serves as a reminder of the timbering operations which affected large parts of the Blue Ridge in the early decades of this century.
Designation:
Nominated for National Register of Historic Places
Historical/Interpretive Information/Exhibits, Parking - Auto, Parking - Bus/RV, Picnic Table, Scenic View/Photo Spot, Trailhead, Trash/Litter Receptacles
Yankee Horse Ridge Overlook is known for two popular attractions: Wigwam Falls and the Irish Creek Railroad. This overlook is a family favorite for easy leg stretcher trails, picnic meals, and the relaxing sounds of the small stream flowing through the site. It is also a great place to search for wildflowers and migrating birds each spring.
Wigwam Falls is one of the easiest to access waterfalls between Waynesboro and Roanoke, VA. It is a 0.1 mile walk to its base along a gently flowing stream. This waterfall is greatly impacted by rainfall – becoming more active and impressive following a recent storm.
The Irish Creek Railroad was a 42 inch narrow gauge railway used by the South River Lumber Company based in nearby Cornwall, VA. Operated from 1916 to 1939, Climax locomotives climbed the mountain slopes to access and remove timber. Temporary track lines were constructed off branching off of the main trunk to provide access for loggers into various hollows. The felled trees would be loaded onto log cars to be pulled back to the sawmill. A small section of track and an old trestle have been reconstructed near the overlook, and visitors are welcome to stroll south along the old line for about half a mile to explore the re-growing forest. This exhibit commemorates timber-mining operations of the 19th century including the valuable lessons society learned from its affects.
Last updated: October 29, 2020