Place
Yanaguana Trailhead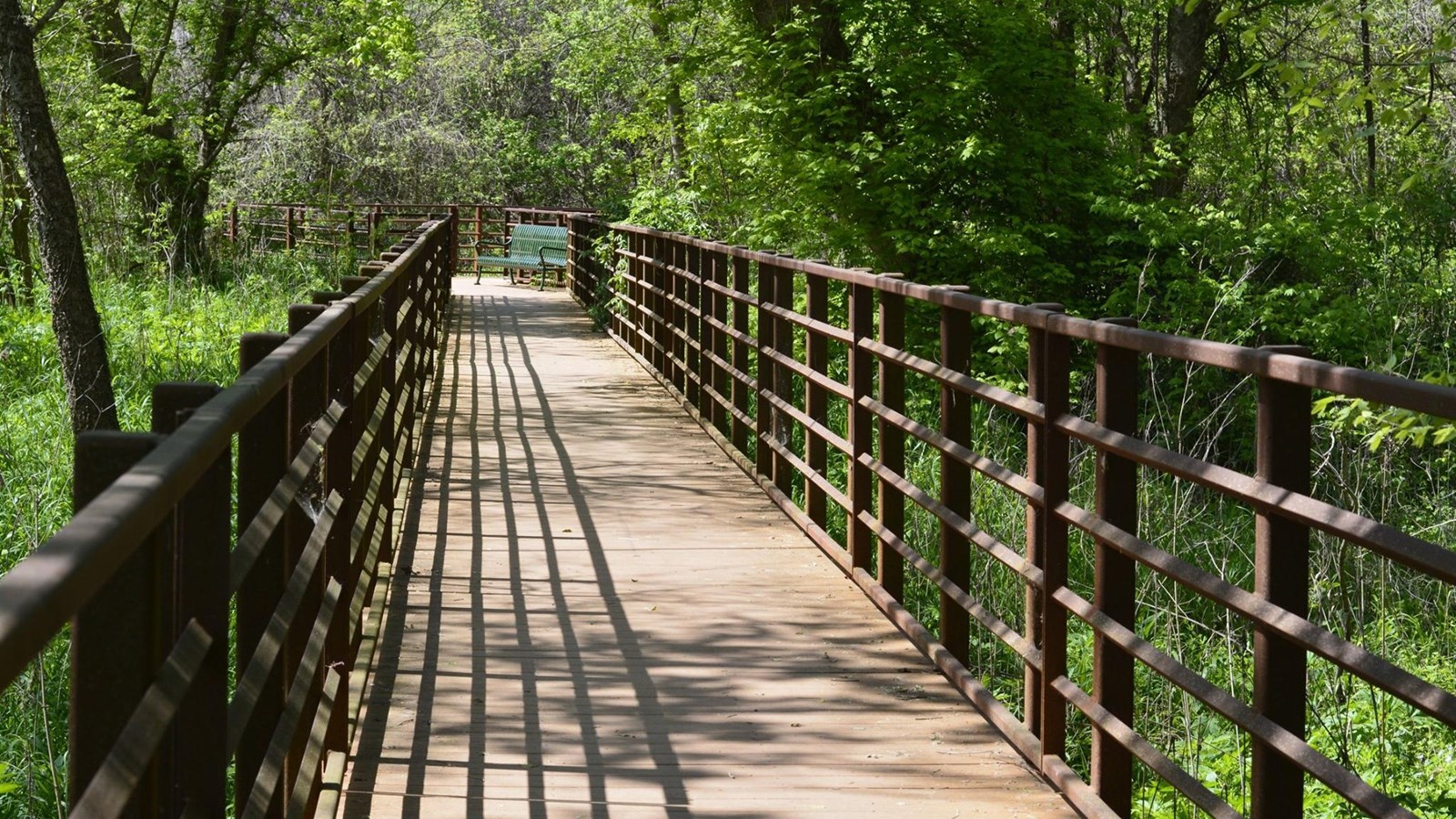 Location:
Mission San Juan
Designation:
World Heritage Site
Beach/Water Access, Benches/Seating, Recycling, Trailhead, Trash/Litter Receptacles
Just southwest of Mission San Juan, visitors can find the Yanaguana Trailhead. The Yanaguana Trail is a 0.3 mile long paved trail that weaves its way through the lush overgrowth along an original channel of the San Antonio River. The trail provides visitors the opportunity to experience some of the natural Texas ecosystems that were common before the Spanish arrival. 
 
Wild San Antonio 
The Yanaguana Trail takes you through a riparian area out to an original channel of the San Antonio river. The Yanaguana offers a rare look at what the San Antonio river and riparian area would've looked like before the Spanish arrived.  Look all around you, and you will find pecan and mulberry trees, and grape vines. This would've been prime gathering grounds for the indigenous people of South Texas.   Follow the trail out to the river channel and see if you can spot a Great Blue Heron perched on the rivers edge or Red-eared Slider on a log. Listen carefully and you might hear the call of a Red-shouldered Hawk or of a Barred Owl. The Barred Owl sounds like it is saying "who cooks for you? who cooks for you all?" 
Keep your eyes and ears open as you are bound to experience a wilder side to San Antonio.   
Last updated: January 28, 2021