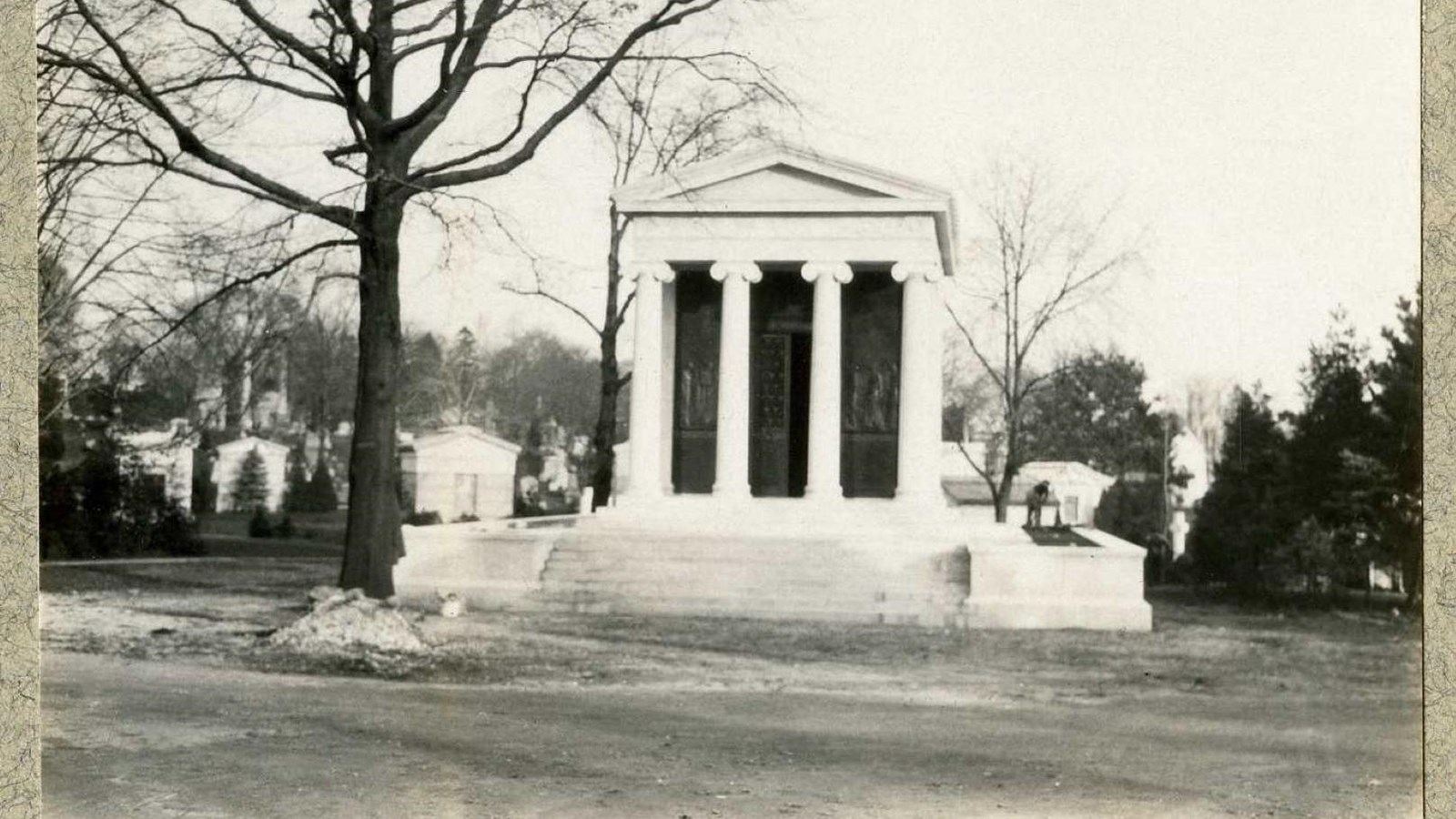 Location:
New York City, NY
Significance:
Olmsted Designed Cemetery
Situated on 400 acres of rolling hills overlooking the Bronx River, Woodlawn Cemetery is noted for containing nearly 1,300 private lots, many designed by some of the most notable American architects and landscape architects.

Woodlawn Cemetery is one in just a handful of Olmsted designed landscapes that feature some of the biggest names in the field. In terms of architecture, Woodlawn Cemetery brought in the talents of McKim, Mead, & White, John Russell Pope, Edwin Lutyens, John Merven Carrère and Thomas Hastings.

As for landscape architects, Beatrix Jones Farrand worked on the Harkness Memorial Garden and the Milliken Memorial at Woodlawn Cemetery. Farrand was one of the founding members of the American Society of Landscape Architecture, with her most popular surviving project being Dumbarton Oaks in Washington, D.C. Ellen Biddle Shipman also designed the landscapes for three mausoleums at the cemetery.

Olmsted Brothers handled the lot designs for Frederick Constable and Ernest Stauffen at Woodlawn, and in the 150 years since its creation, the cemetery is known for the serious collection of trees that spreads out around the burial lots.

During Olmsted Sr.'s early years, cemeteries were one of the few places those not in the upper class could go for open green space. Olmsted Brothers created memorial gardens designed to provide comfort for those visiting their loved ones. No longer the only green space in town, cemeteries still reflect parks in many ways.
Last updated: November 2, 2023