Place
Meeting Place of the Woman's Era Club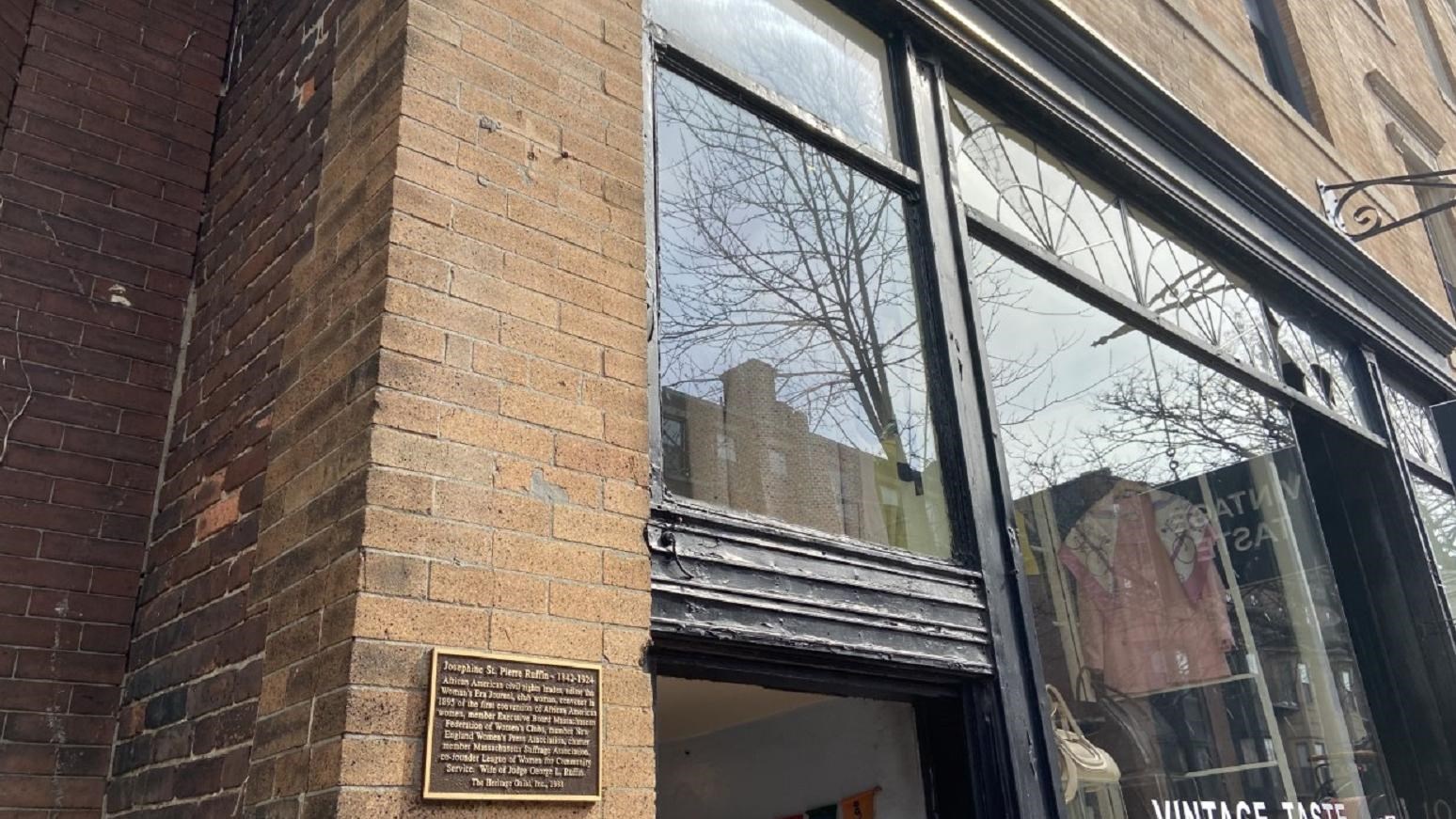 Location:
103 Charles Street
Significance:
Site of Josephine St. Pierre Ruffin's Home
MANAGED BY:
Private Residence & Storefront
Josephine St. Pierre Ruffin's 103 Charles Street home served as the center for the Woman's Era Club of Boston. A primarily Black women's club, the Woman's Era Club focused on both the intellectual engagement of its members as well as the social needs of its community.
The club held carnivals for local charities and institutions, distributed pamphlets on discrimination and anti-lynching, supported suffrage events, and raised money for scholarships for young Black women aspiring for higher education. Its members became activists both within and outside of the club; numerous women participated in several reform movements, including women's suffrage, temperance, and anti-lynching movements.1
The club's publication, The Woman's Era, quickly became the leading publication for Black clubwomen across the country. While editors and writers discussed a variety of topics, the journal's biggest achievement lay in its work for organizing Black clubwomen from across the country. Booker T. Washington argued The Woman's Era "did more than any other single agency to nationalize the club idea among the colored women of the country."2 Through this publication, members of the Woman's Era Club became the principal organizers of the First National Conference of Colored Women, held in Boston in 1895. The conference brought together over 50 delegates from 14 states, with several Woman's Era Club members holding leadership positions of the conference.3 This conference laid the foundation for the national Black clubwomen's movement.
While the Woman's Era Club dissolved at some point during the first decade of the 1900s, its members continued their work as engaged leaders in their communities.
For more information about this club, please visit the article "Make the World Better": The Woman's Era Club of Boston.
Footnotes:
"Boston: The Woman's Era Club," The Woman's Era 1, no. 1 (March, 1894); Teresa Blue Holden, "'Earnest Women Can Do Anything:' The Public Career of Josephine St. Pierre Ruffin, 1842-1904," (Phd diss. Saint Louis University, 2005).
Booker T. Washington, A New Negro for a New Century: An accurate and up-to-date record of the upward struggles of the Negro Race (Chicago: American Publishing House, 1900) 390-392.
"Historical Records of Conventions of 1895-96 of the Colored Women of America," University of Chicago Library (1902), https://www.lib.uchicago.edu/ead/pdf/ibwells-0009-006.pdf.
Last updated: January 19, 2023