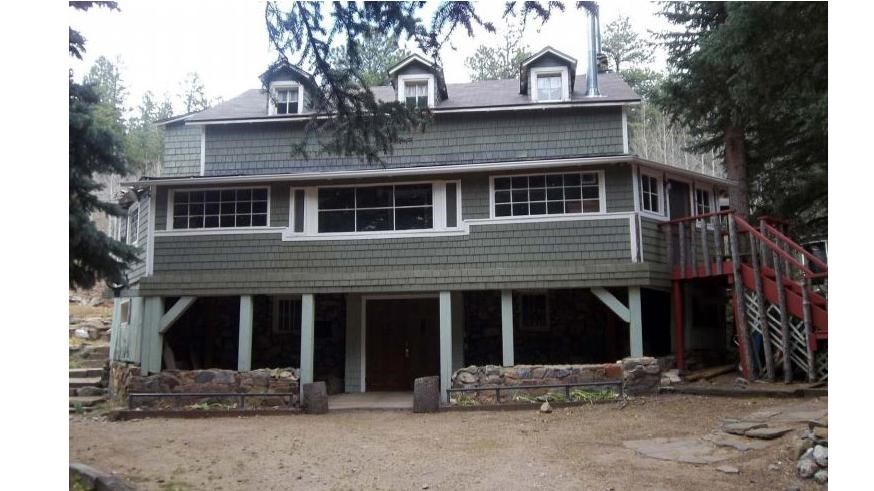 Location:
213 Winks Way Pinecliffe, Colorado
Significance:
Ethnic Heritage/Black, Social History, Entertainment/ Recreation, Architecture, Historic-Non-Aboriginal
Designation:
Listed in the National Register – Reference number 13001035
Winks Panorama is a historic African American resort in Pinecliffe, Colorado. The property was used between 1925-1965 as a peaceful mountain oasis that offered African American vacationers' leisure. The lodge was built by the original landowner of the area, Obrey Wendall "Winks" Hamlet in 1925. Early Lincoln Hills property owners came not only from Denver and other Colorado cities and towns, but from the neighboring states of Wyoming, Nebraska, Kansas and New Mexico, as well as more distant states including Missouri, Florida, New York, Tennessee, Illinois, Virginia, Indiana, Michigan and Texas. Winks Lodge offered a dignified vacation retreat for African Americans to relax and enjoy themselves without fear of discrimination and abuse.  
Winks Lodge remained open for business despite the Great Depression. In the late 1930s and 1940s, Hamlet advertised in Ebony magazine, one of the first aimed at an exclusively African American audience. The June 1952 issue of Ebony featured Winks as part of a "Summer Vacation Guide" of destinations friendly to its readership.  According to oral tradition, notable guests included musicians Duke Ellington, Lena Horne, and Count Basie as well as writers Langston Hughes and Zora Neale Hurston. Segregation practices meant that after performing at jazz clubs in Denver's Five Points neighborhood, these highly esteemed artists often could not find suitable accommodations in the city, so they would travel the extra hour to stay at Lincoln Hills instead. As a result, Winks Lodge played host to some of the greatest African-American musical talents of the twentieth century. Guests were often treated to private readings and improvised musical "jam sessions" at the Lodge or at nearby Winks Panorama Tavern. 
Paradoxically, the end of segregation also meant the end of an era at Winks Lodge. Attendance declined as the Civil Rights movement demanded integration of whites-only facilities. In parallel, the appeal of an African-American enclave faded. The passage of the Civil Rights Act in 1964 brought a formal end to the era of legal discrimination in the United States. With greatly expanded options, many African-Americans chose to take their rightful place alongside their fellow Americans in newly desegregated public accommodations, rather than to continue visiting oases of the past.
In 2006, the Lodge was purchased with the intention to reopen Winks as an outdoor education and events center that highlights the significance of Obrey Hamlet's mountain retreat for African Americans during the segregation era. Winks Lodge is an intact symbol of Lincoln Hills, a significant western enclave of African American culture in the years of Jim Crow. Winks Lodge offered a dignified vacation retreat for African American families to enjoy without the realities of discrimination and segregation. The story of Winks Lodge offers a window into an expanded view of the larger African American freedom struggle. African Americans fought not only to obtain the same legal rights as whites but to expand their opportunities for relaxation and enjoyment. The Winks Lodge represents the successful efforts of African American community in overcoming barriers and creating safe "black spaces" for nature and recreation.
Link to file on Winks Panorama
Last updated: August 10, 2021