Place
Willow Glamping Yurt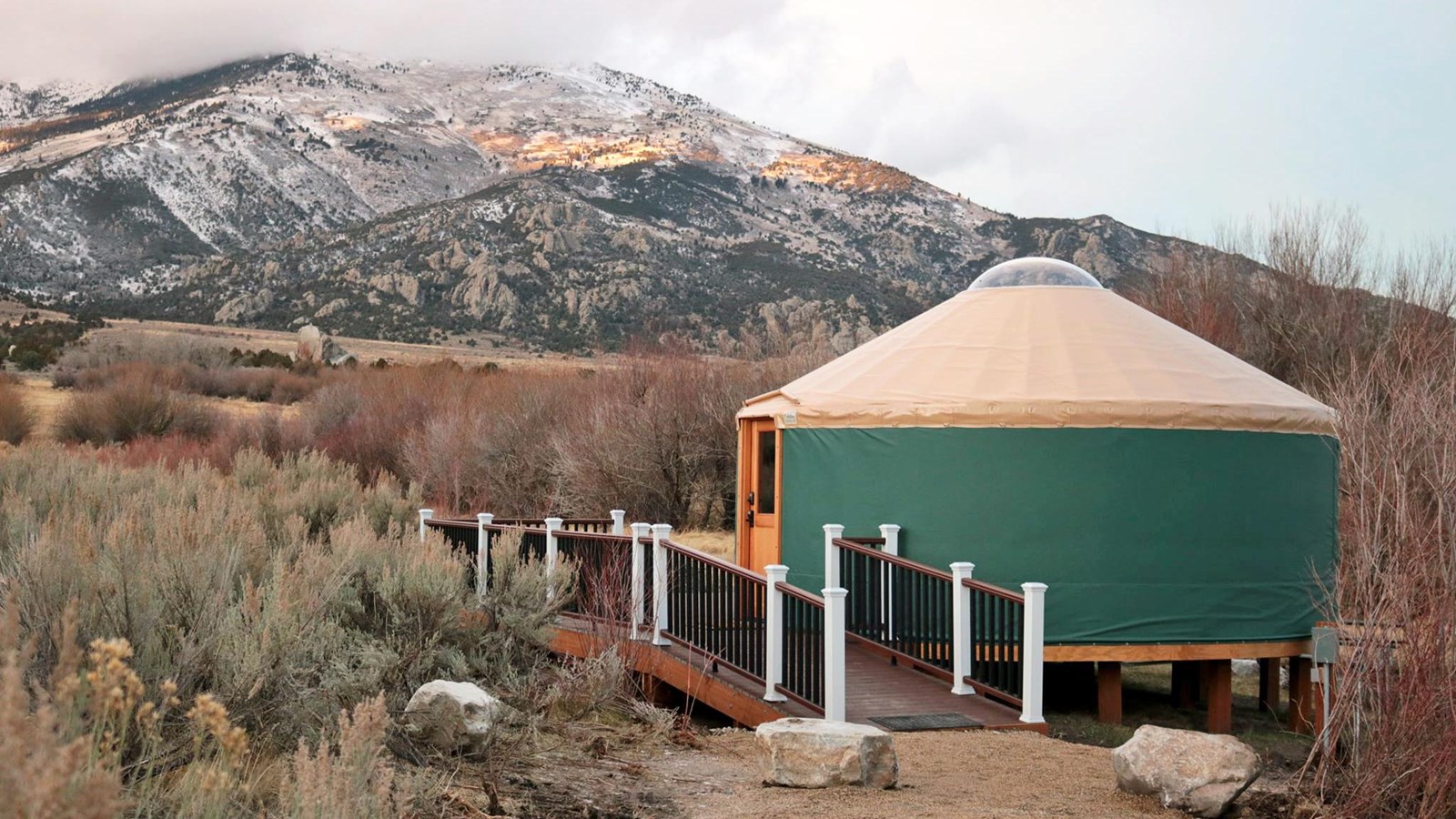 MANAGED BY:
Idaho Department of Parks and Recreation
Come stay at the Willow Glamping Yurt at Castle Rocks State Park! The yurt has a luxurious king size bed, futon, mini fridge and microwave, coffee maker, heaters for those chilly nights, and other amenities to make you feel at home. Bring your binoculars to see if you can spot wildlife or adventurous climbers on the rocks in Castle Rocks, or just enjoy the stunning views of Cache Peak, Idaho's highest mountain south of the Snake River. 

Other amenities include:
fire ring 
picnic table 
propane grill
A bathroom and shower facility is located nearby, next door to the bunkhouse.

Reservations can be made online at ReserveAmerica.com or by calling 1-888-922-6743.

Idaho Resident - $150 per night, $10 reservation fee.
Non-Idaho Resident - $155 per night, $10 reservation fee.

All vehicles are required to pay a $7 per day Motor Vehicle Entry Fee or display an Idaho State Parks Passport on the windshield of the vehicle.
Last updated: August 25, 2022