Place
Wickliffe Mounds State Historic Site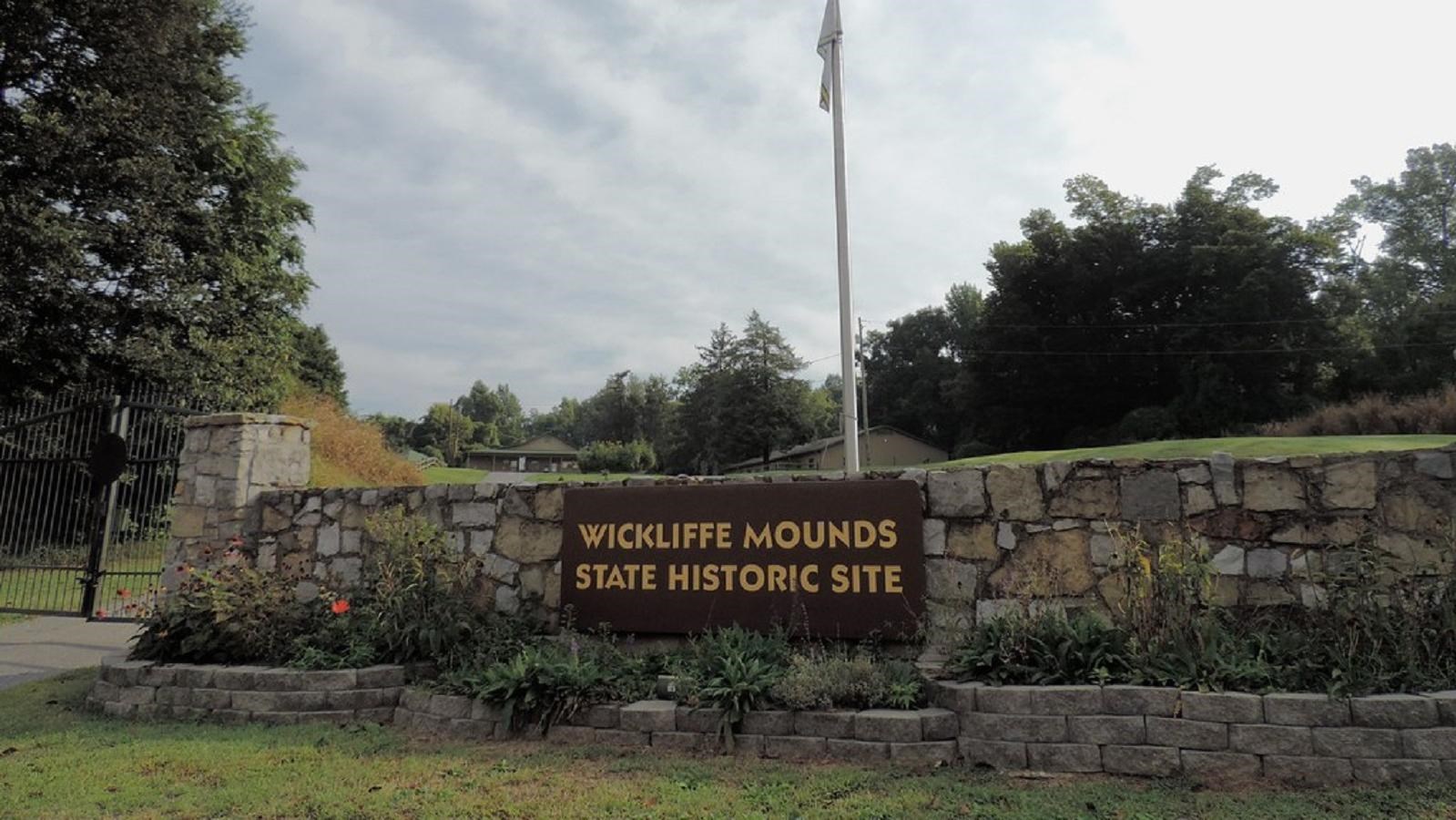 Benches/Seating, Entrance Passes For Sale, Gifts/Souvenirs/Books, Historical/Interpretive Information/Exhibits, Information, Information - Maps Available, Information - Ranger/Staff Member Present, Parking - Auto, Picnic Shelter/Pavilion, Picnic Table, Scenic View/Photo Spot, Telephone, Trailhead
Lewis and Clark NHT Visitor Centers and Museums
Visitor Centers and Museums along the Lewis and Clark National Historic Trail
Located near the confluence of the Ohio and the Mississippi rivers outside of Wickliffe, Kentucky, the Wickliffe Mounds State Historic Site preserves an ancient Mississippian archeological site which dates back to A.D. 1100-1350. Since its opening in 1932, the museum has displayed prehistoric artifacts excavated from onsite, including pottery and stone tools, that offer a glimpse into the distant past of Native American cultures along the Mississippi River. Those that lived here were farmers, growing corn and squash, hunting in the nearby woods and fishing in the river to sustain themselves. They built permanent style houses and earthen mounds, the remnants of which can still be seen to this day. 
The site features a welcome center and museum, with exhibits with interactive displays and demonstrations by staff that engage visitors in the remarkable cultural and natural significance of the area.  The earthen mounds are also a popular viewing item. The largest is known as the Ceremonial Mound, where political and religious activities would have taken place in the prehistoric Native American village. In the gift shop, visitors will find books, pottery, native artwork, and replica artifacts. Picnic areas and a walking trail provide an abundance of scenic views of the bluff area and ample opportunity for birdwatching. 
Wickliffe Mounds State Historic Site has been the subject of much research in the past years by Murray State University, is on the National Register of Historic Places, and is a Kentucky Archaeological Landmark. The popular event "Archeology Day" is held each September to engage families in the archeological history of the site, among other educational events held throughout the year. For more information, please visit https://parks.ky.gov/wickliffe/parks/historic/wickliffe-mounds-state-historic-site.  
Last updated: May 21, 2021