Place
West Cherry Blossom Grove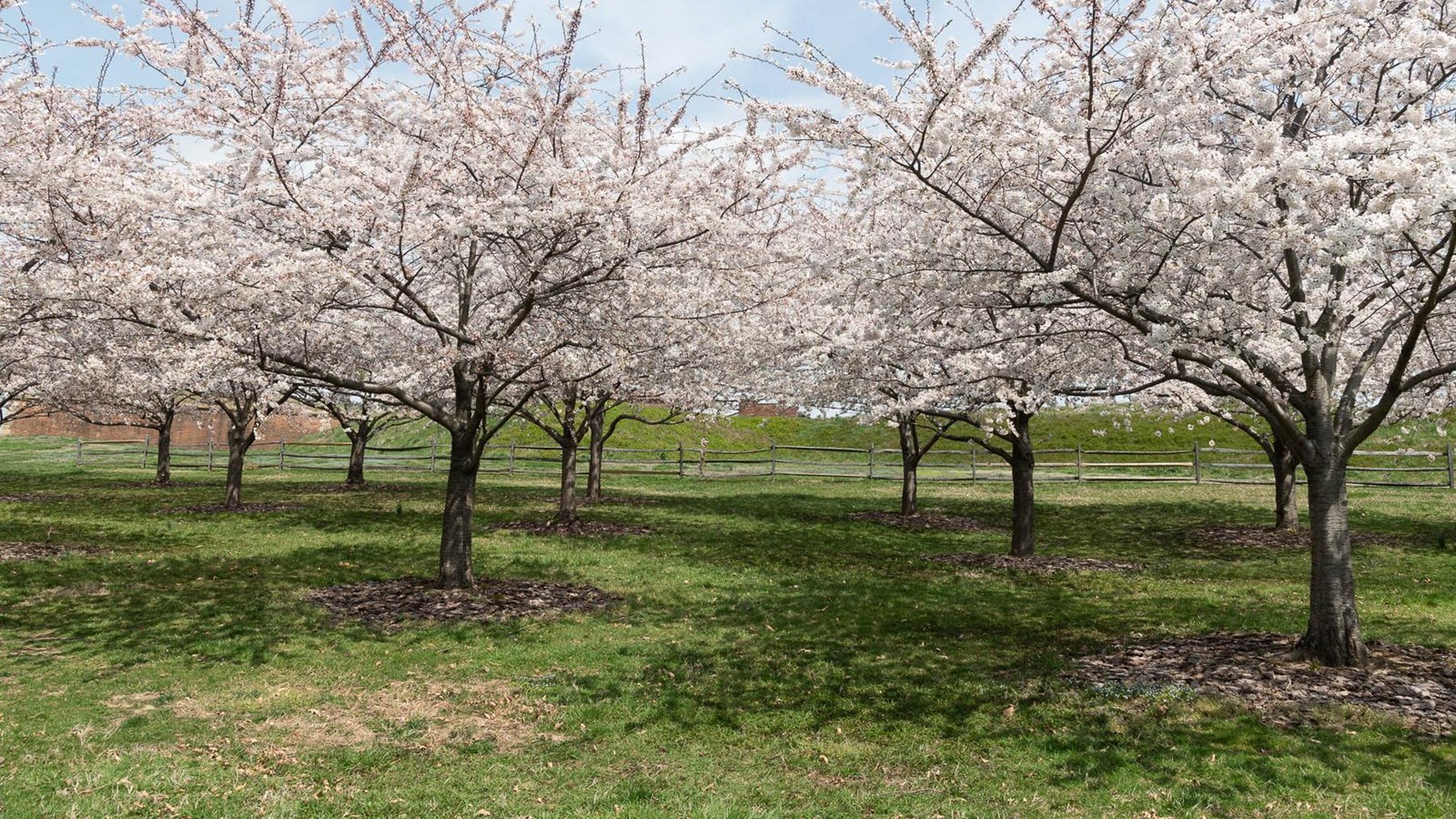 Significance:
Memorial cherry blossoms add to the scenic beauty of the site.
Accessible Sites, Benches/Seating, Historical/Interpretive Information/Exhibits, Scenic View/Photo Spot, Wheelchair Accessible
Blossoming cherry trees are a welcome sight for visitors each spring at Fort McHenry on the banks of the Potomac River. These trees were planted in 1931 by 1,500 Baltimore school children to commemorate the bicentennial anniversary of George Washington's birth.

Each of the 152 cherry trees were planted to represent a Baltimore public school. The schools were highly segregated at the time, and the groves reflect this segregation. The trees planted by the African American students were planted on the east side of the Fort while these trees were planted by white students. The cherry blossoms have been replanted over the years, and still bloom annually.

Originally plans to establish these groves at Fort McHenry were proposed to attract visitors to Baltimore in the same vein as the popular cherry trees that were planted around the Potomac Park Tidal Basin in Washington D.C. in 1912. Today visitors are invited to walk among these beautiful trees each spring to experience the rebirth of the season.
Last updated: February 20, 2021