Place
Wesleyan Chapel- Seneca Falls, NY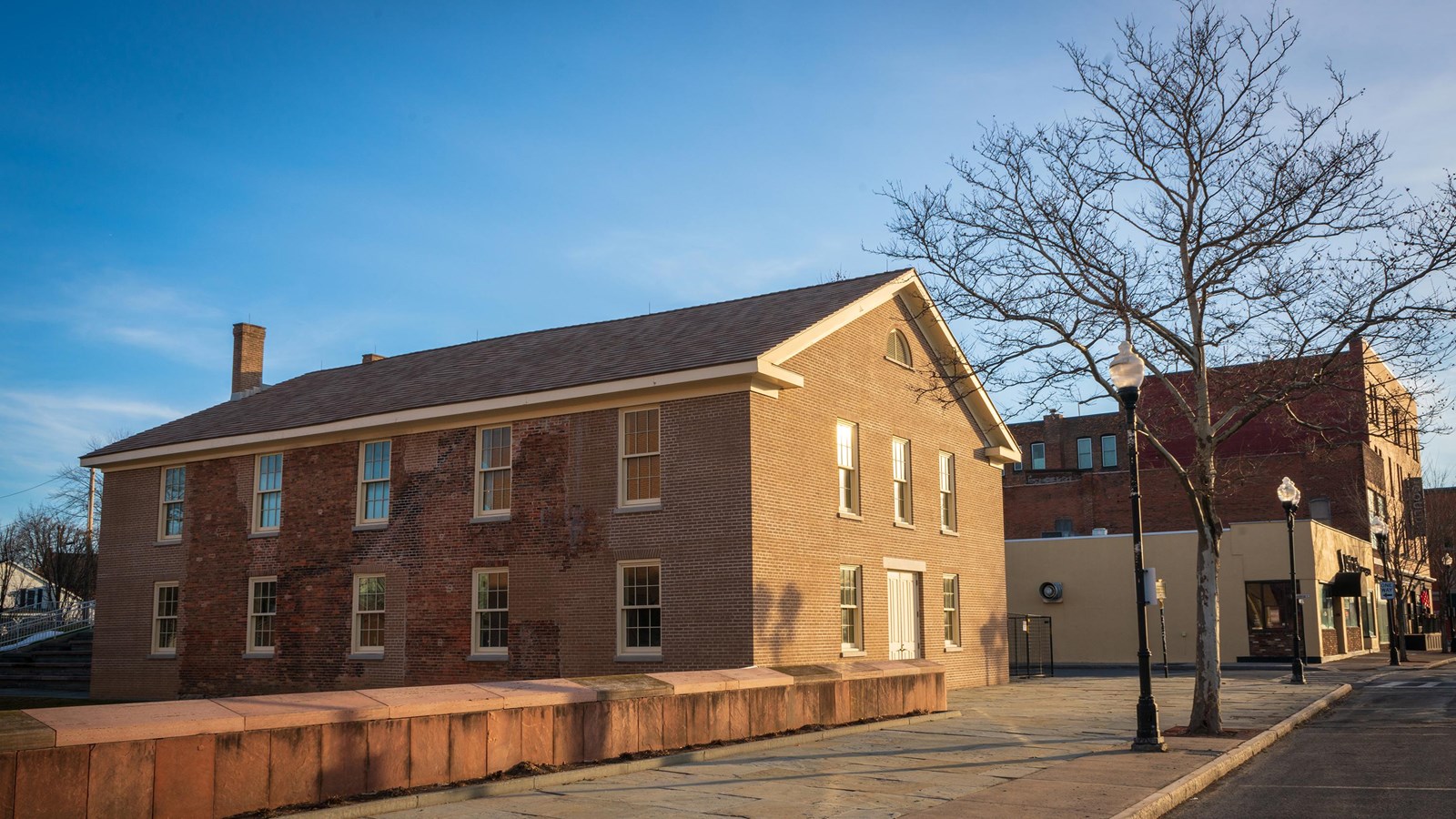 Location:
Seneca Falls, New York, USA
Benches/Seating, Historical/Interpretive Information/Exhibits, Parking - Auto, Theater/Auditorium
The Wesleyan Chapel was built in 1843. On July 19 and 20, 1848, the First Women's Rights Convention was held here. Even though Elizabeth Cady Stanton was the only one of the five organizers to live in Seneca Falls, the Wesleyan Chapel was well known to them all. The church was a local haven for antislavery activity, political rallies, and free speech events.
The original red brick Wesleyan Methodist Church was sold by the congregation in 1871 and extensively altered by subsequent owners. When the site was purchased by the National Park Service in 1985, very little original fabric remained. The site today offers a unique display of the highlighted historic fabric of the original building.
Last updated: August 3, 2020