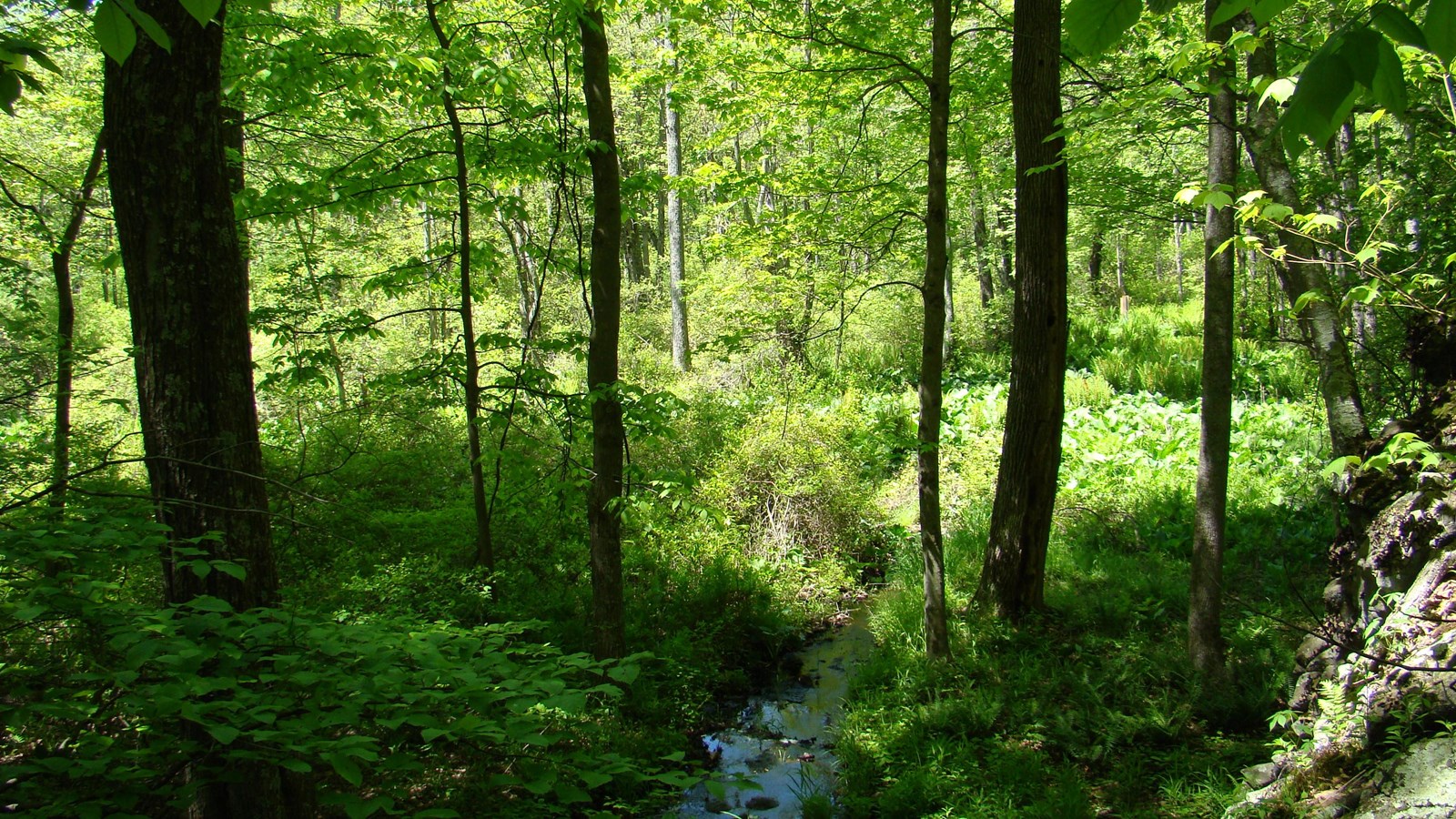 MANAGED BY:
Managed by the Weir Preserve Stewardship Committee, owned by Weir Farm Art Alliance
Cellular Signal, Pets Allowed, Scenic View/Photo Spot, Trailhead
Weir Preserve is a privately owned parcel of land adjacent to Weir Farm National Historical Park and connects to the park's trail system. Although it is not park of the park, the Weir Preserve is used by visitors to enhance their experience hiking the Connecticut landscape and has historical connections to the Weir family. Cora Weir Burlingham initiated the preserve with a gift of 37 acres to the Connecticut Chapter of The Nature Conservancy in 1969. Subsequent gifts of land have increased the Preserve to approximately 110 acres. In 2005, ownership of the Preserve was transferred to the Weir Farm Trust, now named the Weir Farm Art Alliance, a partner of Weir Farm National Historical Park.

The Weir Preserve, to the southwest of the park, has over 110 acres of woodlands, wetlands, and trails to explore. Trails lead through open meadows, across rock ledges, past deep swamps, and through thick stands of mountain laurel. The trail system is over 3 miles long, although shorter loops are possible for visitors with limited time. Owned by the non-profit Weir Farm Art Alliance and maintained by the local Weir Preserve Stewardship Committee, the preserve provides the opportunity to hike miles of trail and enjoy serenity, stone walls, hidden places, and an abundance of wildlife and plant life.
Last updated: June 22, 2023