Place
Wright-Dunbar Interpretive Center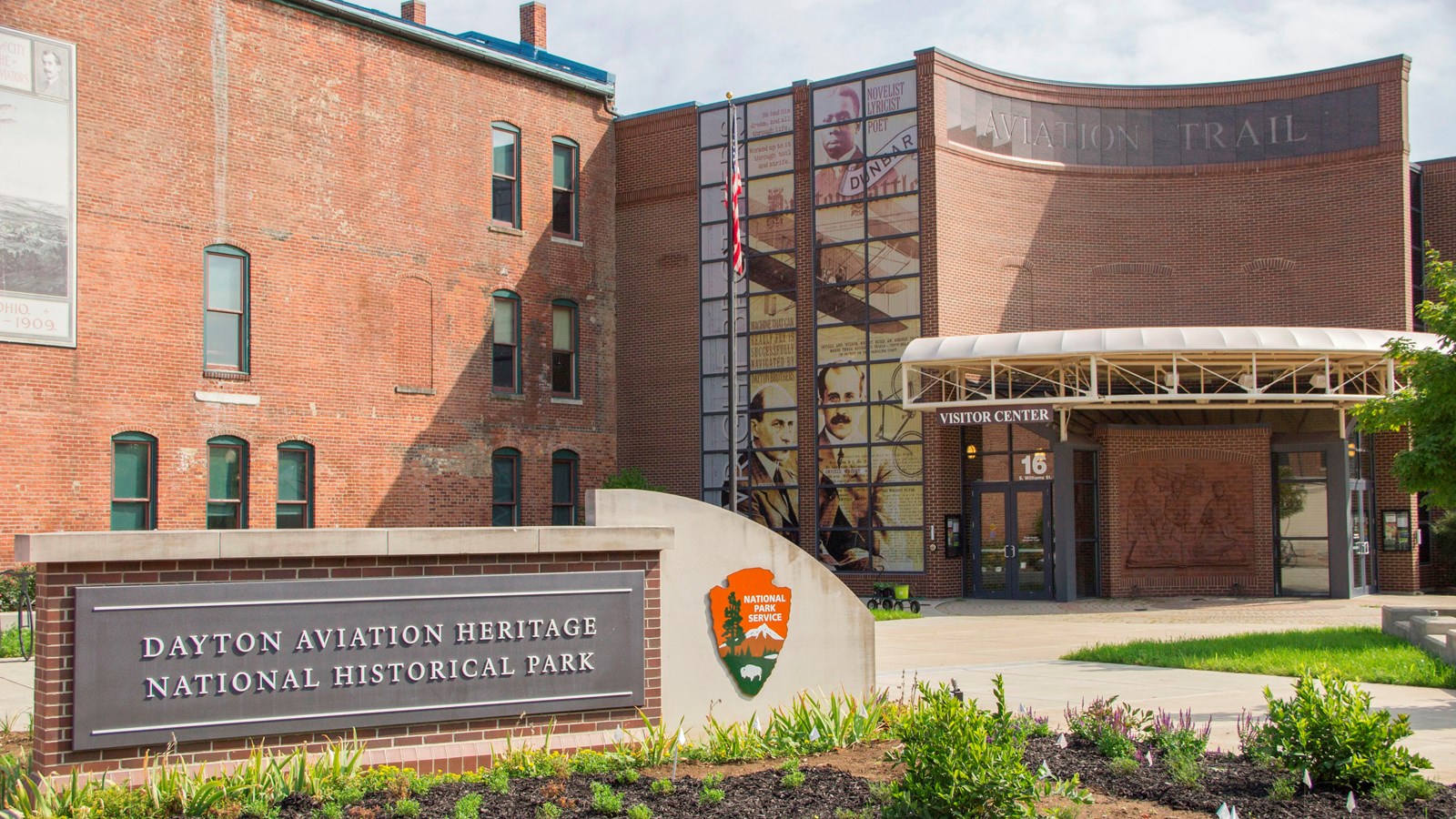 Significance:
Visitor Center
The Wright-Dunbar Interpretive Center is located just west of downtown Dayton, off of Third Street at 16 S. Williams St. Visit the park's Directions page for detailed directions to the center.

Once there, visitors can view the park film, Wright Brothers On Great White Wings, in the auditorium. From there, guests can explore the interpretive exhibits and displays on the first floor which give more insight into the lives and aviation journey of Dayton's most famous figures, Wilbur and Orville Wright. Wilbur and Orville started their careers as printers and operated their second print shop, outside the home, here as Wright & Wright Job Printers. In this location, the Wrights edited and published newspapers for the West Side patrons. The Dayton Tattler, written by Paul Laurence Dunbar, was also printed at this location. Designated as part of the West Third Street National Register Historic District in 1988.

Upstairs, on the second floor of the center, visitors will encounter additional interpretive displays about the Wright's and also about poet Paul Laurence Dunbar. The second floor also is home to the Aviation Trail Parachute Museum which tells the story of the development of the free fall parachute from its invention at Dayton's McCook Field after WWI, up to its role in current aviation and spacecraft. Various interactive exhibits and displays populate the musuem to help visitors on their self-guided tour.
Last updated: December 21, 2021