Place
Watervliet Shaker Historic District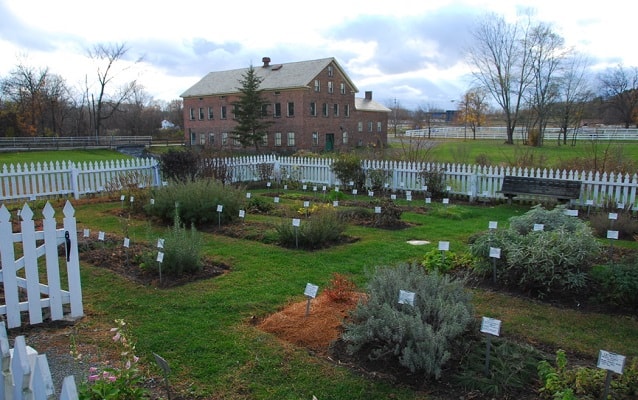 Significance:
First Shaker Settlement in US
Designation:
National Register of Historic Places
The Watervliet Shaker Historic District, in Colonie, New York, was the first Shaker settlement in America. It's also where Mother Ann Lee lived her final days. Lee and seven followers left England and arrived in New York City in 1774 to establish a purer form of Shakerism. They established Watervliet in Albany County, New York, in 1776. While Watervliet was the first Shaker settlement, the first "formal" organization was established at Mount Lebanon.
While the center of authority shifted to Mount Lebanon, Watervliet grew to include four families. It prospered in the early 19th century by focusing on agricultural and commercial production. They concentrated on garden seeds and corn brooms, two very profitable items in the early 1800s. The three-and-a-half story West Family broom shop testifies to the broom-making activity that once took place here.
Architecturally, Watervliet adhered to the model established at Mount Lebanon. From dwellings, to barns, to the Trustees' Office, all buildings were constructed out of either wood or brick. Their design was functional, and included simple forms and clean lines. When Watervliet began to decline in the 20th-century, they deviated from Shaker standards. A non-Shaker superintendent was hired to manage the South Family farm, and porches were added to several buildings.
By 1926, the Church Family site was purchased by Albany County, which demolished all but eight buildings. In 1977, the Shaker Heritage Society was formed to educate the public about the influence of the Shakers on the region. They restored and use the remaining Shaker buildings.

This site is extremely important in Shaker history as it was America's first Shaker settlement. It is where Mother Ann Lee, Father William Lee, Mother Lucy Wright, and 442 other Shakers are buried. 
Last updated: February 7, 2018