Place
Washington, D.C.: Mary Church Terrell House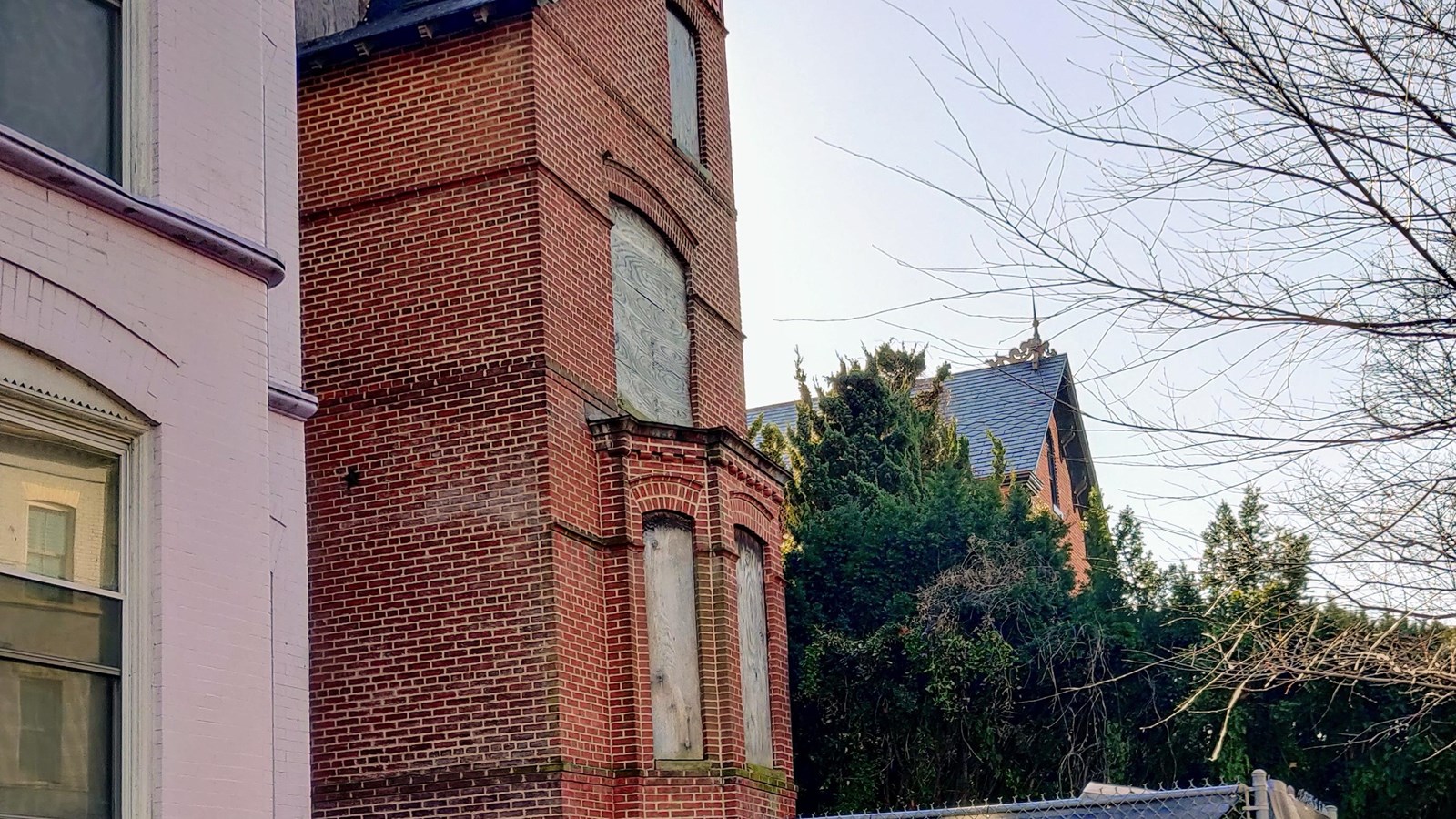 Location:
326 T Street, N.W. in Washington, D.C.
Designation:
National Historic Landmark
This house was the home of Memphis-born Mary Church Terrell, who at age 86 led the successful fight to integrate eating places in the District of Columbia.
Local integration laws dating back to 1872 and 1873 had disappeared in the 1890s when the District Code was written. The laws had required all eating-place proprietors "to serve any respectable, well-behaved person regardless of color, or face a $1,000 fine and forfeiture of their license." Terrell launched a campaign to reinstate these anti-discrimination laws. On February 28, 1950, she and several colleagues entered segregated Thompson Restaurant. When they were refused service, they promptly filed a lawsuit. In the three years pending a decision in District of Columbia v. John R. Thompson Co., Terrell targeted other restaurants, this time using tactics such as boycotts, picketing, and sit-ins. Finally, on June 8, 1953, the court ruled that segregated eating places in Washington, D.C., were unconstitutional.
Terrell is responsible for other civil rights gains. Again in her 80s, she succeeded in persuading the local chapter of the National Association of University Women to admit black members. Earlier in her life, she was president of the National Association of Colored Women, founder of the NAACP's Executive Committee, member of a committee investigating alleged police mistreatment of African Americans, and the first black woman in the U.S. to earn an appointment to a school board. The Mary Church Terrell House is a National Historic Landmark.
Projects through the African American Civil Rights Grant Program and the Save America's Treasures Grant Program have both funded work to rehabilitate LMary Church Terrell House. 
Visit the National Park Service We Shall Overcome travel itinerary to learn more about the civil rights movement themes and histories. Also, be sure to check out Civil Rights subject site.
Last updated: December 10, 2020