Place
Wahweap Main Launch Ramp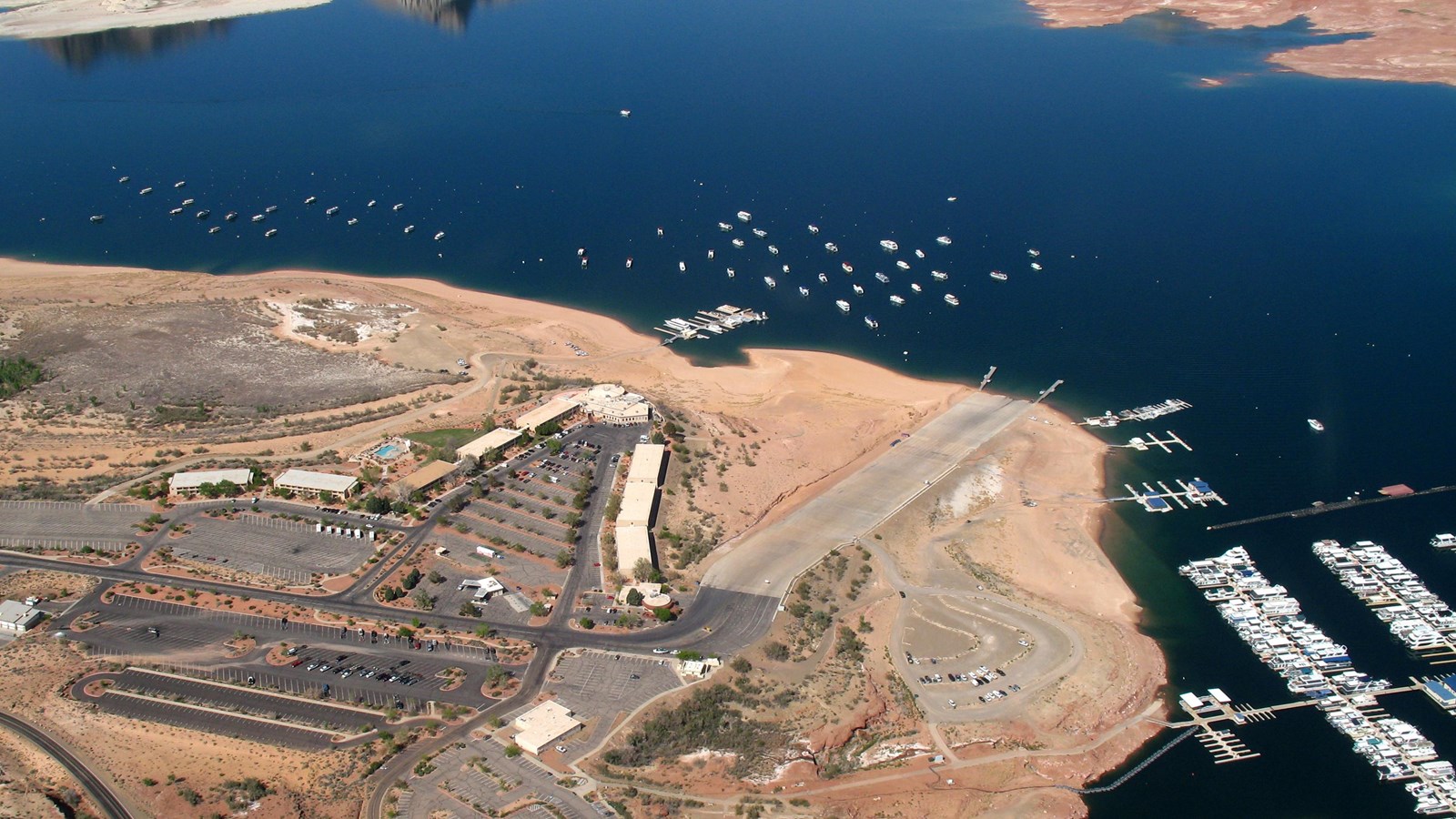 Location:
The end of Wahweap Blvd, next to Lake Powell Resort Lodge.
Significance:
Boat launch
Aquatic Invasive Species Inspection, Beach/Water Access, Boat Ramp, Canoe/Kayak/Small Boat Launch, Dock/Pier, Fuel (Unleaded), Information - Ranger/Staff Member Present, Information Kiosk/Bulletin Board, Parking - Auto, Parking - Boat Trailer, Parking - Bus/RV, Recycling, Restroom, Restroom - Accessible, Sewage Dump Station - Boat/RV, Toilet - Flush, Trash Dumpster, Water - Drinking/Potable
Wahweap Main launch ramp is located next to the Lake Powell Resort at Wahweap. For your safety the ramp is open to all motorized vessels and unavailable to paddlecraft. Paddlecraft should use Stateline Main or Antelope Point Public launch ramps.

The main launch ramp in the Wahweap Marina area. Put your boat on Lake Powell here. Large enough for multiple boats, including houseboats, to launch at the same time. The ramp is long and changes when the lake level changes. Prepare for a long walk back down the ramp after you park your boat trailer. Courtesy docks have a thirty minute time limit. Fuel docks and pumpout station just downstream of ramp.

Mid-ramp, there is a turnoff that leads to parking for the private marina. It would be difficult to maneuver a boat trailer there, we do not recommend using that parking lot. 14-day parking is at the top of the ramp.

All boats exiting Lake Powell must follow decontamination protocols to keep quagga mussels and other aquatic invasive species out of other bodies of water. Check your home state's regulations. Always Clean, Drain, and Dry your vessel and gear.

Check ramp conditions before you arrive on our Low Water Webpage.
Last updated: June 21, 2023