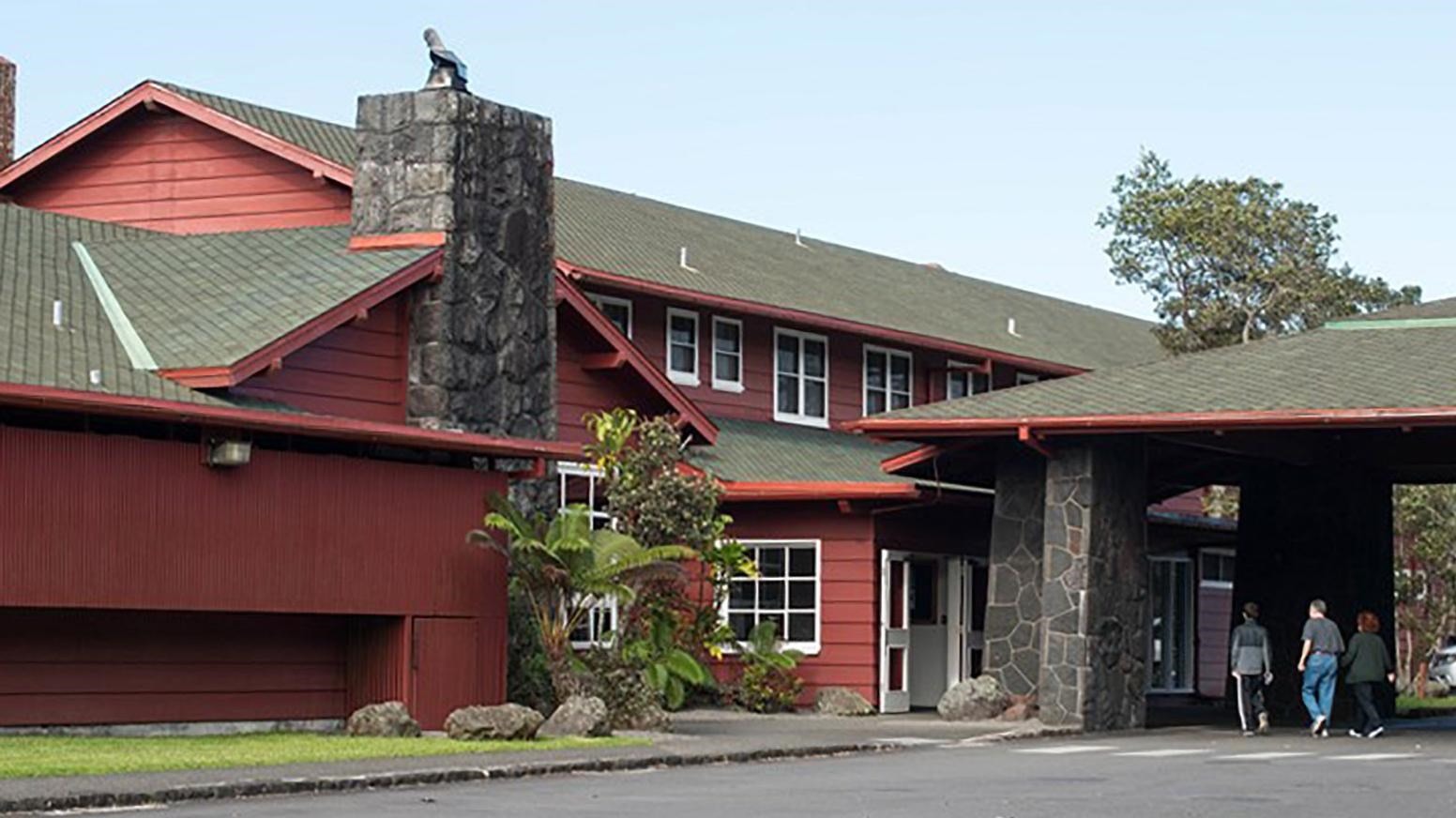 Location:
Hawaiʻi Volcanoes National Park
Accessible Rooms, Food/Drink - Bar/Alcohol For Sale, Food/Drink - Coffee, Food/Drink - Restaurant/Table Service, Food/Drink - Snacks, Gifts/Souvenirs/Books, Historical/Interpretive Information/Exhibits, Parking - Auto, Restroom, Scenic View/Photo Spot, Trailhead, Wheelchair Accessible
The historic Volcano House hotel has hosted a cadre of world dignitaries since the original building was opened in 1846. Lured by the volcanic forces of Pelehonuamea, visitors from around the world have gathered in various iterations of the hotel. Notably, Queen Lili'uokalani, who reigned at the time of the overthrow of the Hawaiian Kingdom in 1893, and Kalākaua, the last king of Hawaiʻi, reveled in the beauty of Kīlauea from Volcano House. Other famous guests have included Mark Twain, Robert Louis Stevenson, Amelia Earhart, Louis Pasteur, and President Franklin Delano Roosevelt.
 
The current Volcano House offers 33 historic guest rooms, a dining room, snack bar, lounge, and gift shop, along with cultural events and demonstrations. For more information or room reservations, visit their website or call,
http://www.hawaiivolcanohouse.com/
(844) 569-8849
Last updated: November 7, 2021