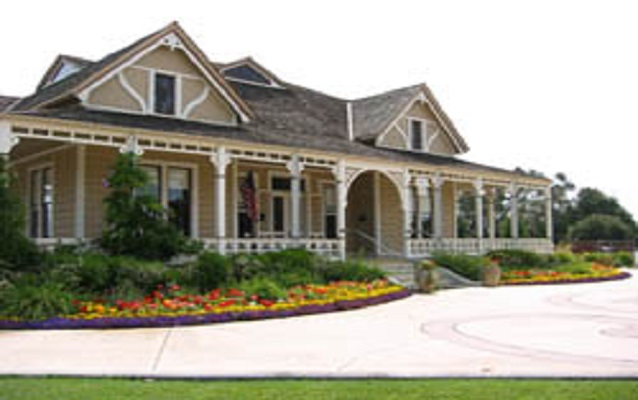 Location:
17860 Monterey Rd
Significance:
ARCHITECTURE/ENGINEERING
Listed in the National Register of Historic Places, Villa Mira Monte, the Morgan Hill House, is an elegant but simple historic house that incorporates features of Queen Anne and Stick/Eastlake design. Hiram Morgan Hill built the house for his bride, Diana Murphy Hill in the 1880s. The property is between Monterey Street (part of the historic El Camino Real) and the Southern Pacific Railroad. The Hill's "country cottage" sits on what was a rancho inherited from Diana's father Daniel Murphy, a parcel of land that overlooks "Murphy's Peak," now known as El Toro Mountain.
Diana was the granddaughter of Martin Murphy Sr. and daughter of Daniel Murphy—each members of the Townsend, Murphy and Stephens wagon train party that crossed into California in 1844 and blazed the trail at Truckee in the Sierra Nevada now the route of the Southern Railroad and the Interstate Highway 80.
Hiram and Diana and their only daughter Diane lived in San Francisco and used the house as a country retreat for themselves and to entertain their many friends who would often come to visit. In fact, the town acquired its name because train conductors would call out, "Morgan Hill's" when making special stops for the Hill's guests to disembark.
The Hills sold the house in 1913, and it subsequently saw use as a private home, a funeral parlor, and an antique shop. In 1992, Villa Mira Monte was deeded to the Morgan Hill Historical Society with the proviso that it be rescued from dereliction and be made available to the public in some way. The Historical Society rehabilitated the house over a five-year period and re-opened its doors in 1998.
Last updated: January 24, 2018