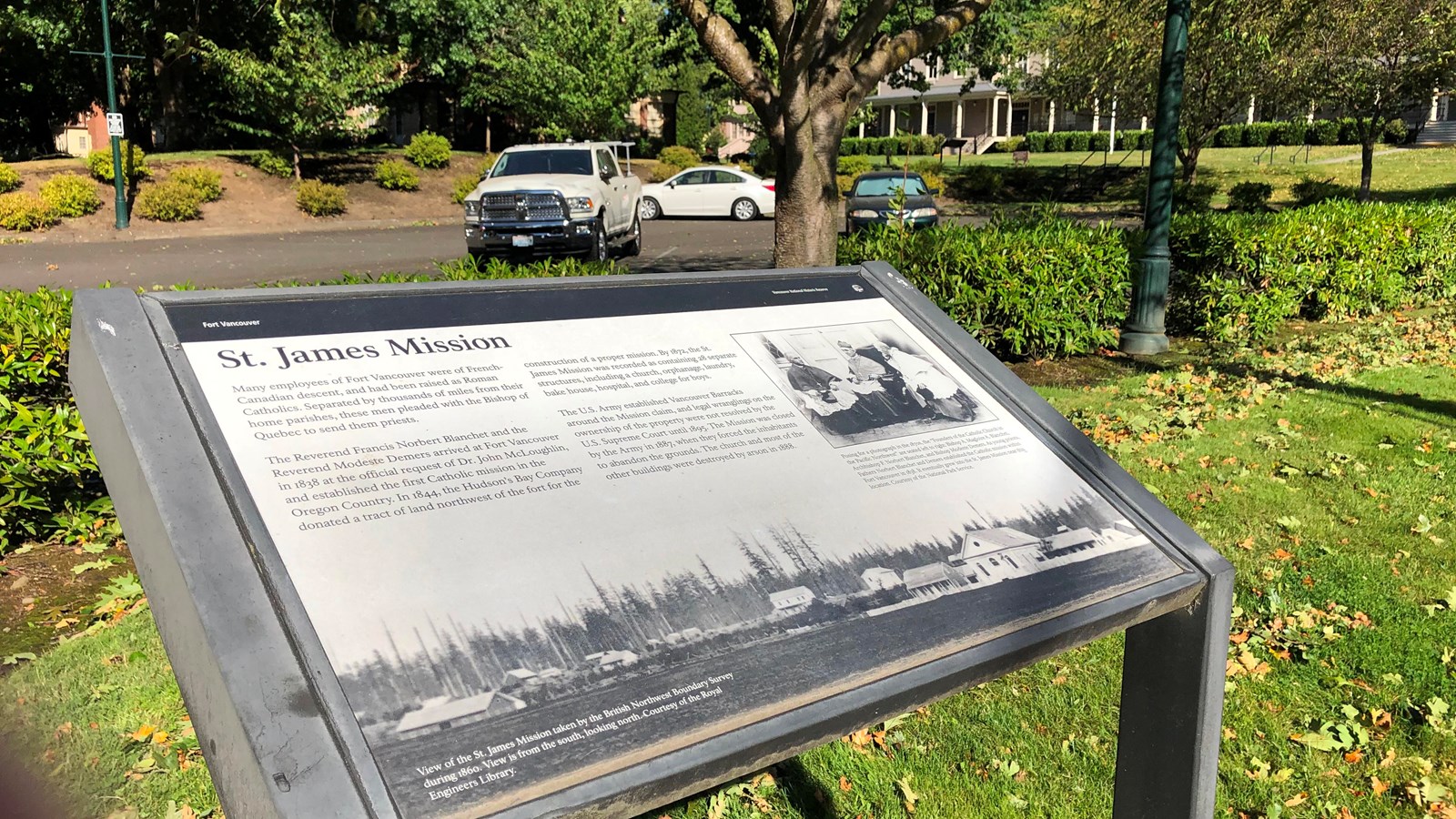 Significance:
The site of an early Catholic mission in the Pacific Northwest
Historical/Interpretive Information/Exhibits
This location on the west side of Fort Vancouver way was once the location of the St. James Mission.

Many employees of Fort Vancouver were of French-Canadian descent, and had been raised as Roman Catholics. Separated by thousands of miles from their home parishes, these men pleaded with the Bishop of Quebec to send them priests.

The Reverend Francis Norbert Blanchet and the Reverend Modeste Demers arrived at Fort Vancouver in 1838 at the official request of Dr. John McLoughlin, and established the first Catholic mission in the Oregon Country. In 1844, the Hudson's Bay Company donated a tract of land northwest of the fort for the construction of a proper mission. By 1872, the St. James Mission was recorded as containing 28 separate structures, including a church, orphanage, laundry, bake house, hospital, and college for boys. 

The U.S. Army established Vancouver Barracks around the Mission claim, and legal wranglings on the ownership of the property were not resolved by the U.S. Supreme Court until 1895. The Mission was closed by the Army in 1887, when they forced the inhabitants to abandon the grounds. The church and most of the other buildings were destroyed by arson in 1888.
Last updated: January 29, 2021