Place
Vanderbilt Mausoleum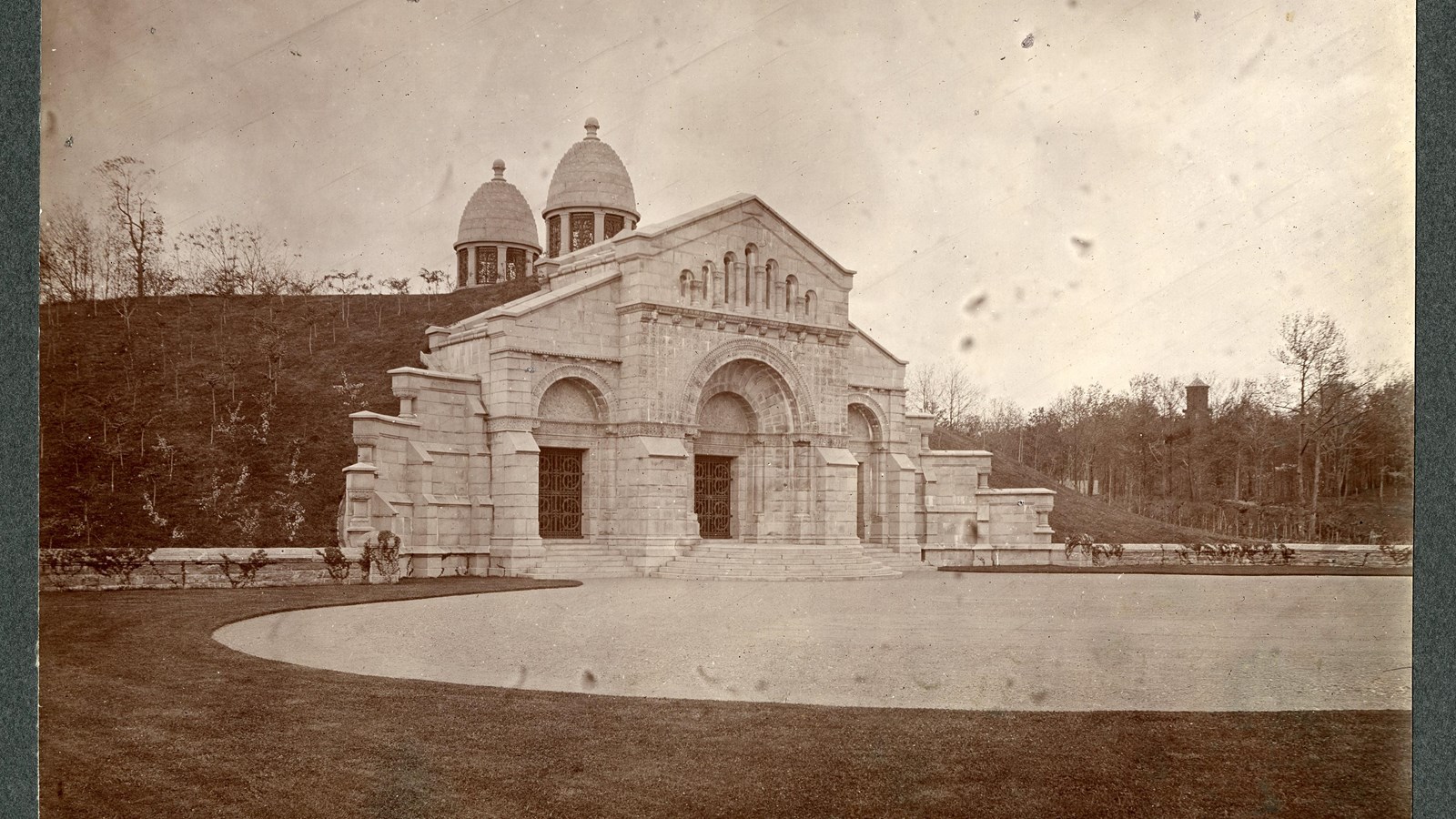 Significance:
Olmsted Designed Landscape
A monument to America's Gilded Age, the Vanderbilt Mausoleum was built for America's wealthiest family of the time and combined two of the country's greatest designers: Frederick Law Olmsted and Richard Morris Hunt.

First planned by William H. Vanderbilt, it would be completed following his death by his son George W. Vanderbilt. Olmsted would design the grounds for the mausoleum and would include four landscape features: a broad terrace in front of the mausoleum, a hill surrounding the mausoleum, a stone arch to form an entrance, and a winding pathway connecting the entrance with the terrace.

Olmsted and Hunt worked together on the design for the mausoleum terrace, and once completed, the Vanderbilt Mausoleum was hailed "the most magnificent tomb of any private individual" and "the most costly mausoleum in America" following its 1886 completion.

The Vanderbilt Mausoleum was not Olmsted and Hunt's first collaboration, and it wouldn't be the last. They had already worked on Central Park together and would go on to collaborate at the Chicago World's Fair. Seeing how well they did on his family's mausoleum, George Vanderbilt hired Olmsted and Hunt to design his estate in Asheville, North Carolina.
Last updated: October 31, 2023