Place
Historic Valley Forge Station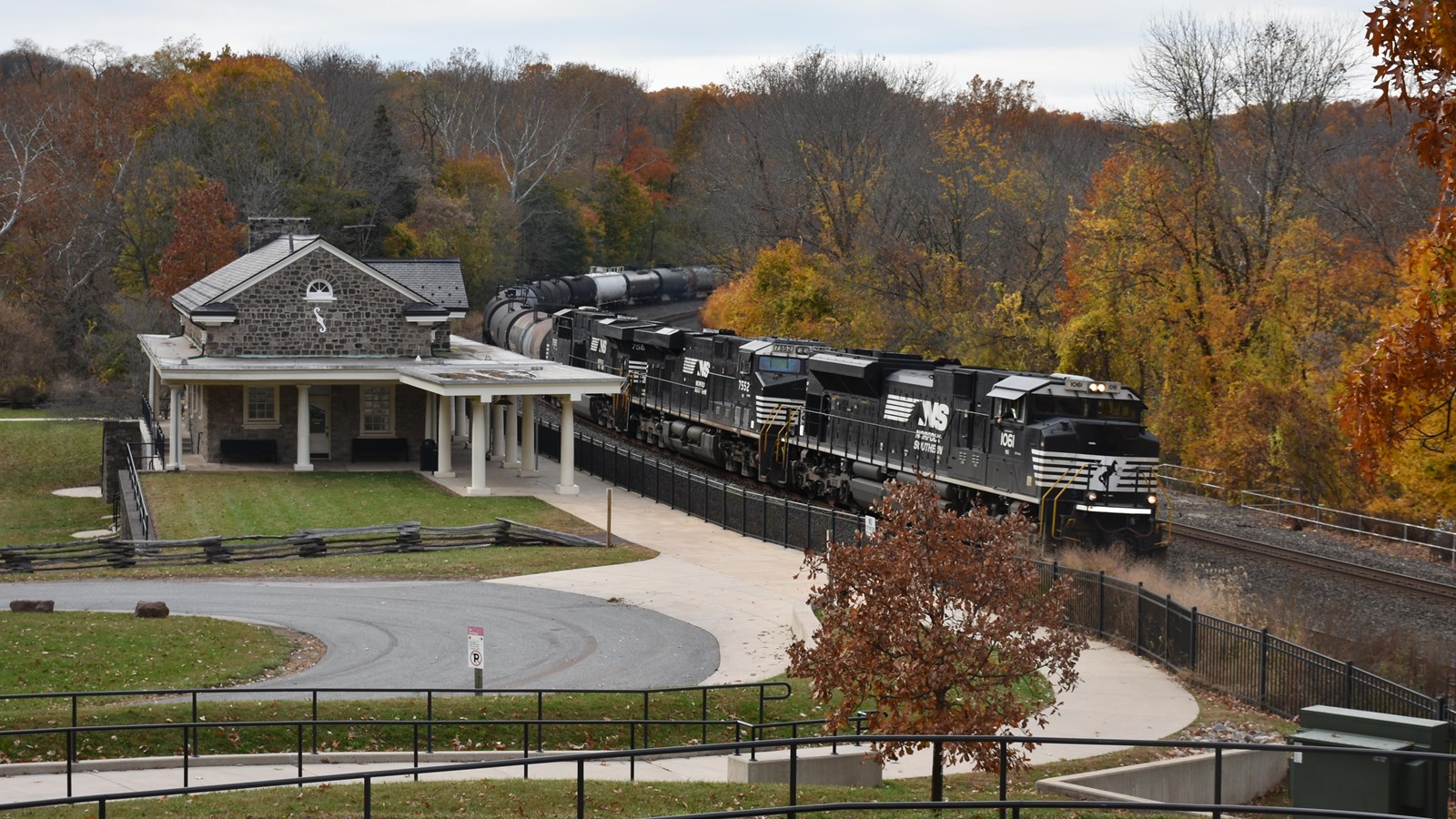 Location:
Near Washington's Headquarters and the confluence of Valley Creek and the Schuylkill River.
Significance:
Home to interpretive exhibits. Built by Valley Forge State Park.
Designation:
1911 passenger train station.
Accessible Sites, Automated External Defibrillator (AED), Benches/Seating, Captioned Media, Cellular Signal, Fire Extinguisher, Historical/Interpretive Information/Exhibits, Parking - Auto, Parking - Bus/RV, Restroom
The historic Valley Forge Station building is an elegant passenger train station that was designed to welcome visitors arriving to Valley Forge State Park, and was constructed in 1911. Today it no longer receives train passengers.
This passenger station replaced the original small freight station on the Reading Railroad, which was used primarly for transport of industrial materials. The Reading Railroad company constructed the railroad in 1842, and the route along the Schuylkill River served to connect Philadelphia with the coal fields in western Pennsylvania.
Soon after Washington's Headquarters was preserved in the late 1870s, thousands of people began traveling to Valley Forge each year to see where George Washington and his troops camped during the winter of 1777-78. Other trains would travel past Valley Forge delivering goods to and from Philadelphia.
Today, the National Park Service uses the 1911 passenger station as an exhibit space. The railroad tracks are visible from the area and continue to be operated by Norfolk Southern Railroad as a freight line.
Last updated: September 6, 2022