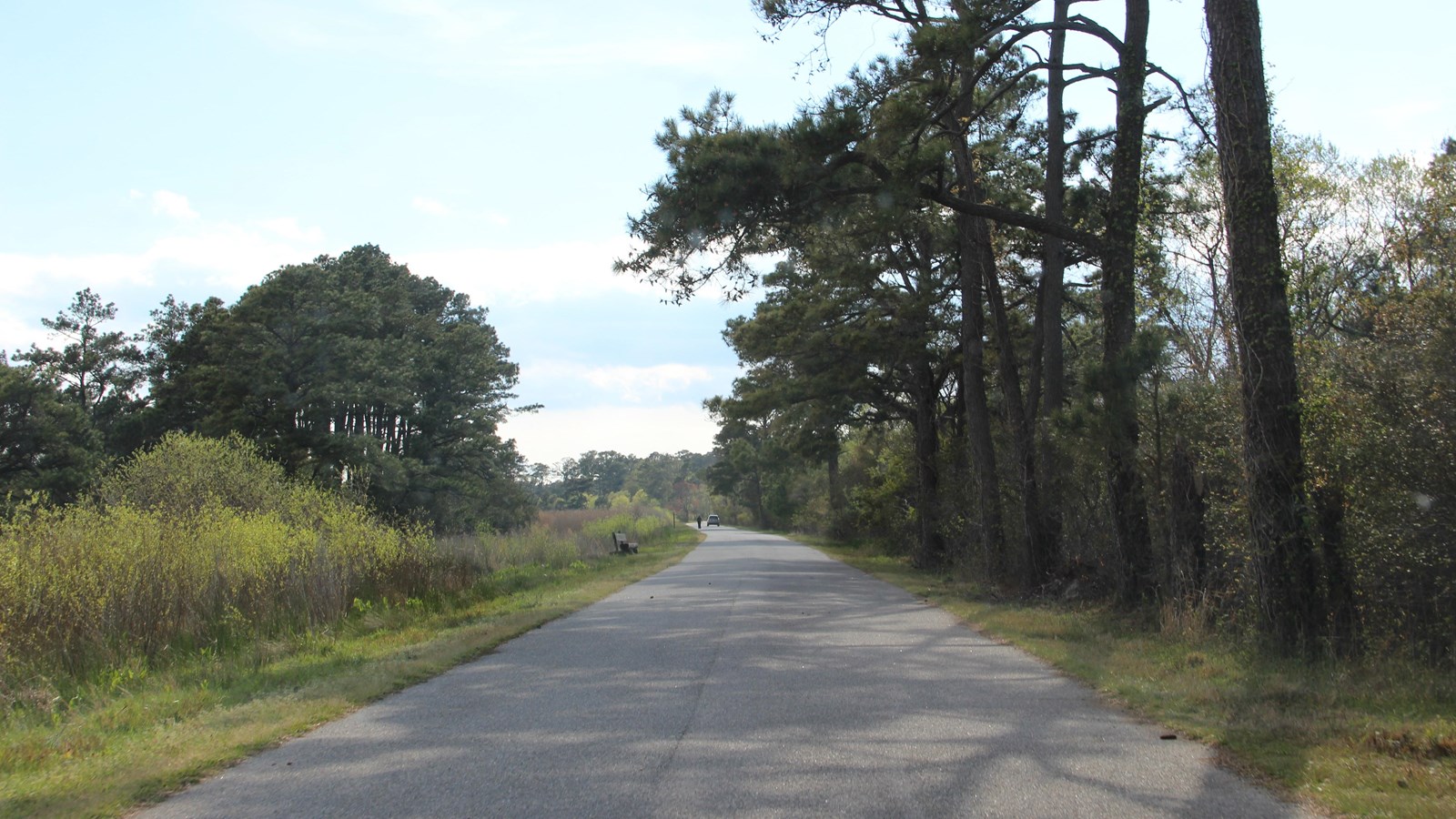 Location:
Chincoteague, Virginia
Significance:
Accessible Trail
Benches/Seating, Bicycle - Rack, Parking - Auto, Parking - Bus/RV, Toilet - Vault/Composting, Trailhead, Trash/Litter Receptacles, Wheelchair Accessible
This paved 3.25 mile loop offers enjoyment and numerous opportunities to visitors. Everyday before 3 pm the Wildlife loop is open only to pedestrians and cyclists. Many visitors have found this is a great time to go for a lengthier hike, run or bike ride. This has also been a popular time of day for family use due to the lack of vehicle traffic. An eagle's nest can be spotted off to the right of the Wildlife loop, just before the Black Duck trail entrance in a tall stand of loblolly pine trees. This trail provides excellent views of the marsh as well as a great example of how the U.S. Fish and Wildlife Service manages freshwater pools for migrating birds. Be sure to keep your eyes peeled for sika elk, Delmarva fox squirrels, snapping turtles and more!The Wildlife Loop is open daily to vehicular traffic from 3 pm to dusk.
Last updated: June 6, 2021