Place
VA - Lighthouse Trail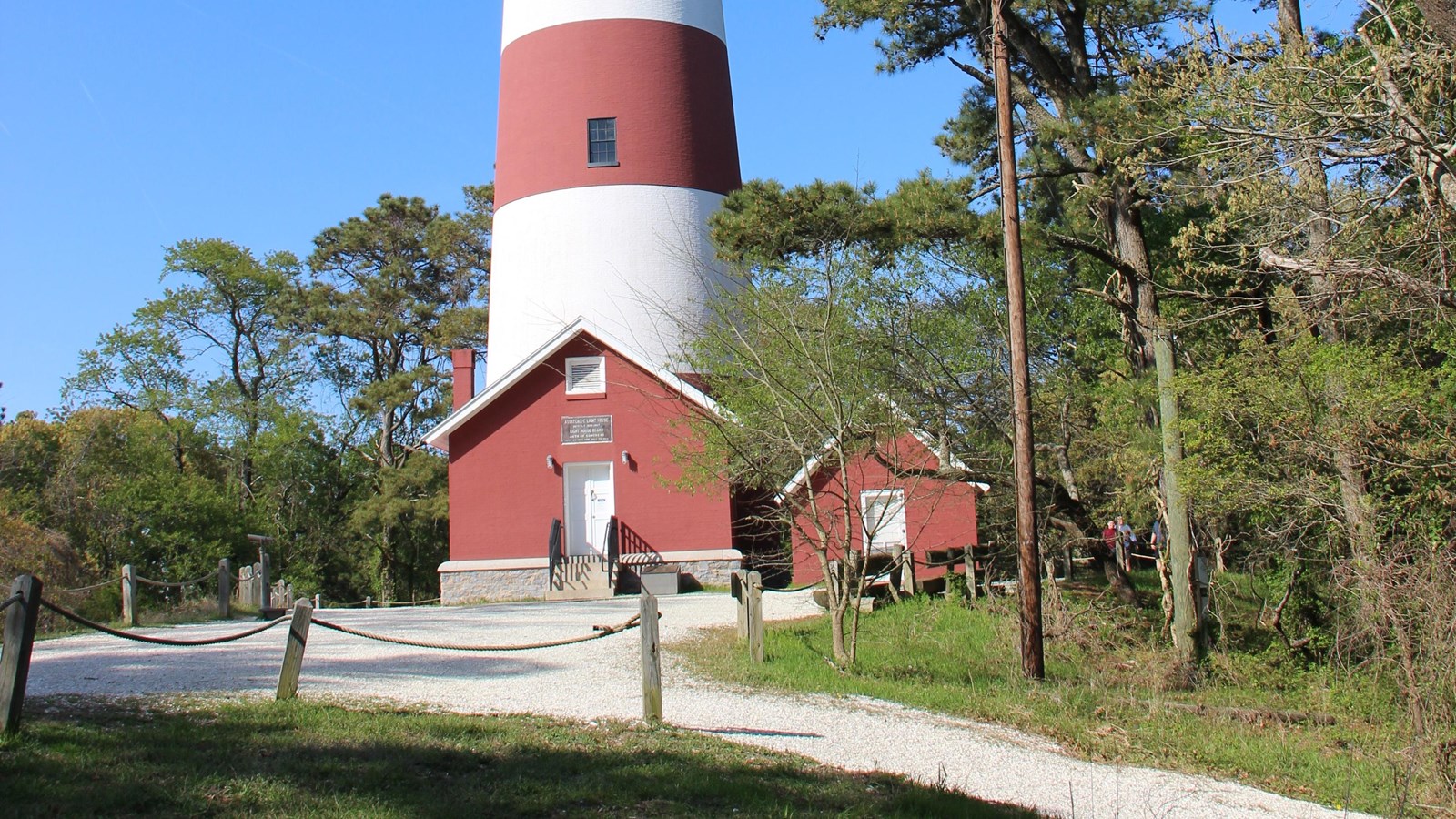 Location:
Chincoteague, Virginia
Significance:
Lighthouse Hiking Trail
Benches/Seating, Bicycle - Rack, Parking - Auto, Toilet - Vault/Composting, Trailhead
The unpaved ¼ mile round trip Lighthouse Trail winds through maritime forest leading up to the top of the 22 foot dune where the historic red and white striped Assateague Lighthouse and oil shed stands. The lighthouse is still in use and has a beacon call of two flashes every five seconds and can be seen miles away. While on the trail one can expect to hear songbirds and small mammals rustling through the woods, toads, and a variety of insects. This trail is for walking only. Bug spray is recommended.  
Last updated: June 6, 2021