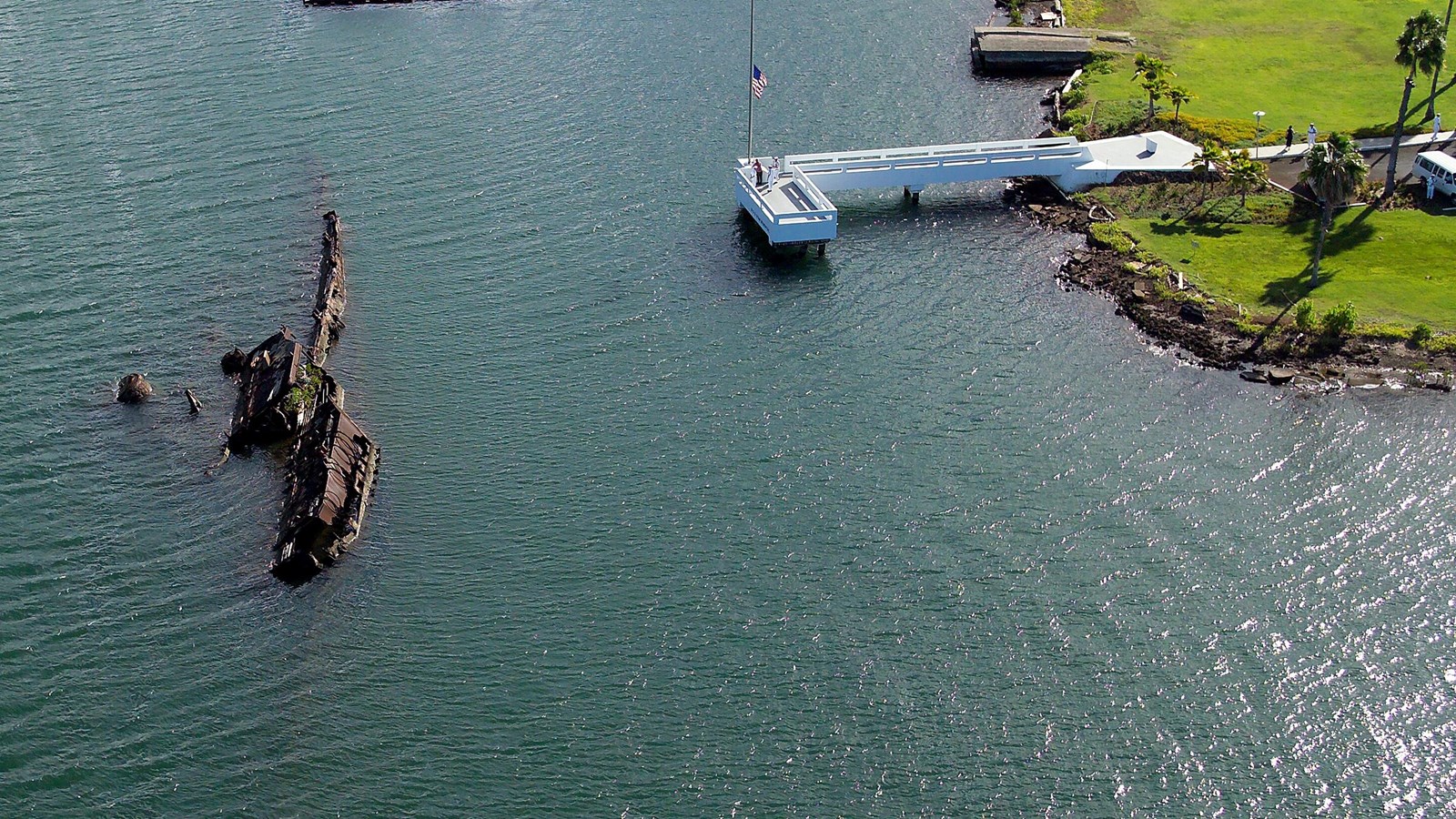 On December 7, 1941, the USS 
Utah,
 moored on the other side of Ford Island and hit by torpedoes at the start of the attack, quickly rolled over and sank. Fifty-eight of
 Utah
's crew died. The ship was never salvaged and 
remains where it sank
 in Pearl Harbor.
Currently the USS Utah is not accessible to the general public. 
There are no doctors or nurses on-site. EMS is available and a hospital is nearby. If you have a medical need please call 911. 
Last updated: April 14, 2021